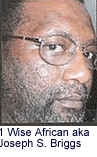 For the seventh consecutive year, the Kennedy Center has hosted a Labor Day Weekend cornucopia of new and developing plays by writers such as Joseph A. Briggs and Carlos Murillo.  Some plays, like Synetic's Host and Guest, are in rehearsal for immediate production, and some of them won't be ready for years. But the producing companies, universities and playwrights who have committed themselves to these stories have agreed to give us a look at these plays in the making. To the true theatre lover, it's an exciting prospect. Here's the complete schedule.
DC Theatre Scene has invited our correspondents to tell us what's going on at the Kennedy Center, and this is what they've brought back.
From Rosalind Lacy
Vandergrift! By Anthony E. Gallo
In the way nine talented actors throw themselves into the passionat writing in Anthony E. Gallo's Vandergrift!, this balanced slice of overlooked American history could be subtitled. The Muckraker and The Steel Tycoon. Roland Branford Gomez directs.
Willing to do anything to prevent his mill workers from unionizing, steel tycoon George McMurtry (Mark Lee Adams), envisions a possible dream for a utopian town. He hires the landscape architect for the 1893 Chicago World's Fair, Frederick Law Olmstead, subdivides farm land and builds Vandergrift, named for another steel pioneer, Capt. J.J. Vandergrift. The town becomes a unique model for its time. But even a planned community of affordable row houses, curving paved streets, a church, and municipal building near Pittsburgh, doesn't stop the workers from organizing. Along comes idealist Ida Tarbell (Rachael Hubbard), a muckraking journalist, who wields a pen like a sword to do it. She gets results. This feminist reformer brings industrialists, like J.D. Rockefeller of Standard Oil, to their knees, and awakens Elbert Gary, president of U.S. Steel in Indiana, to the idea of employee benefits. But the unions will ruin the steel mill business, McMurtry warns. Gallo writes terse dialogue that generates passion in tight scenes that build to a convincing climax in 90 minutes. Perhaps the most riveting scenes occur in the dialectic duels which show the mutual respect between Tarbell and McMurtry. As decades pass and Tarbell continues her crusades, McMurtry dies but his ghost whispers in her ear. Peaceful assembly for labor protest and profit making for incentive are American ideals, both argue. Once powerful mills decline and close, Vandergrift changes and exemplifies how America adapts.
* * *
Princess Margaret by Patricia Connelly
This couldn't happen in America, you say? Patricia Connelly writes 90 minutes of dialogue for Princess Margaret that makes you believe corporal punishment and teaching based on fear really happened and could be happening now. Set in a 1960's Catholic school, compassionate Sister Anastasia and martinet Sister Helen confront in a philosophical battle to help a neglected girl, Margaret, who steals cartons of milk from the convent for her alcoholic, illiterate mother who is stuck with a wailing infant son. To what extent should Sister Helen risk losing students from her orderly classroom in order to save a social outcast? Overall, the two act play, as directed by Dorothy Neumann, needs to tighten its writing and, particularly, its foreshadowing to sharpen the focus for the unexpected ending.  But one scene between Margaret and her mother, Felicia, already plays so well, it's painfully real and agonizingly powerful. Also, in spite of the need for more character development, there is so much heart-grabbing raw material Princess Margaret is on the road to becoming a significant play about redemption.  This play reminds me of John Patrick Shanley's award-winning Doubt with a clear message that more than one child is the victim. 
* * *
Mussolini's Ghost by Judith Brussell
You have to read the last part of the title to "Mussolini's Ghost: the Education and Trial of Busholini Fascisti" over carefully to get a head start on understanding what's going on in Act I. Playwright-director Judith Brussell equates President George Bush to the World War II fascist dictator Benito Mussolini. Bush and several of his cabinet members are on trial in a 2010 war tribunal for crimes against humanity. This satire knocked out by a cast of ten actors is surreal enough that any structure is welcome. Act II is better and funnier when Mussolini's ghost talks to Busholini, like a father to a son. Mussolini advises Bush to make war a constant to retain power. The ironic testimony from the Iraqi Feminist (Towanda Underdue) is a high point. After the U.S. invasion and occupation, Iraqi women lost social status, all freedom and rights they once had, because the Americans support the fundamentalists in the south. The entire play works like a tsunami of anger that hits you hard. It needs consolidating to pack one meaningful punch. Otherwise, chaos reigns . Except for that scene with the Iraqi Feminist.
From Steve McKnight
Lord Arthur Savile's Crime, adapted by Bill Largess from a short story by Oscar Wilde
An English society bachelor preparing to marry and settle down is told by a fortune teller that he is destined to commit a murder. His response? He resolves to kill someone so he can get the crime out of the way and start marriage with a clean slate. It all makes a funny sort of logic in Lord Arthur Savile's Crime, directed and adapted by Bill Largesse from an Oscar Wilde story.
This witty little charmer has excellent potential in the hands of Washington Stage Guild. The laughs build as Lord Arthur experiences comic misfortunes in carrying out his plans. The cast nailed the rhythms and dry humor of the dialogue, which is a mix of Wilde and Largess capably writing in the style of Wilde.
* * *
Match Games by various authors
Match Games, a hilarious collection of short plays about attraction and relationships drawn from entries in the National Ten-Minute Play Contest, is ready for the stage (and will be produced by Actors Theatre of Louisville in the coming year).   The ten works range from clever takeoffs on common situations (trying to avoid conversation killers in an initial pick-up attempt, confessions of a drunken bride and groom during a wedding dance) to fanciful high-concept comedy (a lonely pathetic woman is invited to become queen of a bee colony, a man with the psychic ability to see two minutes in the future gets dumped by an increasingly agitated girlfriend because the man won't filter his predictions and keeps finishing her sentences).  My personal favorite was Controlling Interest, in which rival delegations of grade schoolers engage in a corporate-style negotiation about the potential for the boys to start liking the girls.  The mix of adult-language and childish reactions is bright and witty, and the fact that the boys are so out of their league comically foreshadows a lifetime of future focus on the fairer sex.  Kudos to Melissa Flaim, Kimberly Gilbert, James Konicek, Susan Lynskey, and Bruce Nelson for wonderfully side-splitting performances.  This show is one of the funniest works I've ever attended in a theatre and I look forward to a local production with great anticipation. 
* * *
A Delicate People by Jacqueline E. Lawton
Jasmine, an African American tango teacher married to a chronically depressed white Buddhist, moves to a new town for a fresh start.  She joins the local Baptist church to make new friends, including Alexis, a religious woman trying to repress her lesbian feelings for the sake of her husband Frank and her family, and Billy, the realtor who sold the home to Jasmine and harbors growing feelings for her.  Playwright Jacqueline E. Lawton's A Delicate People, commissioned by Journeymen Theater, has a lot going on.  This first draft reading paints the story in broad strokes.  Once she has time to add some more subtle shading to the characters, perhaps the attractions between the two married couples will feel more natural and the plot will have less of a soap opera quality.  The feelings of Alexis for Jasmine and her performances of spirituals are touching, the use of the tango as a way to demonstrate relationships will be a highlight in a full production, and some lighter moments are deftly handled by the playwright.  This work, though closer to page than stage, bears watching for further development.
From Lorraine Treanor
From Prison to the Stage by various authors
Like "outsider artists", the untrained writers and performers, almost all former prisoners, bravely took the Millennium South stage, faced the packed house and simply told the truth about life during and after prison in a piece called From Prison to the Stage.  The VIP upfront seats were filled with well dressed women and children, sometimes calling out affirmations to acknowledge the reality behind the stories.  The styles ranged from simple storytelling, sometimes with music, to hip hop theatre and poetry to the knockout of the evening, Road 2 Redemption, a Tyler Perry-styled play about a young woman's return home from prison.  Author Shelton Land used Perry-formulaic humorous family members and a few gospel-style songs, all impressively delivered, but front and center was the drama of the mother and son struggle for reconciliation. The most ready for prime time performance was by spoken word artist 1 Wise African, aka Joseph Briggs in The Monkey Trap. This former bank robber/convict has used his considerable writing talent to convey his lessons learned. You can hear 'Inside' and others creations of 1 Wise African here, or watch him perform  "'Cain't Nobody Do It.." here.
From Tim Treanor
The Faithful by Scott Organ
That little voice you hear – is it your conscience, or your imagination? Is it your last best hope for redemption, or yesterday's pork dinner gone bad, as Ebenezer Scrooge thought? Is it the voice of God, or a trick of a ventriloquist, as it was in America's first novel, Wieland? Journeyman Theater's Page-to-Stage entry, Scott Organ's The Faithful, watches the struggle of a conflicted ex-minister (Eric Messner) who lost his wife and his faith and is now confronted with a young man (Jimmy Flanagan) who claims to have experienced God's terrible beauty. Is he God-struck? Or merely stricken? This is a thoughtful handling of a difficult subject, made better by expert work by a strong cast (including Tiffany Fillmore, Bill Aitkin, Cindy Marie Martin and Krista Cowan). Flanagan in particular gives a convincing performance as the God-drunk young man. In discussion afterward, an audience member astonished us all by describing the religious experiences he had had consequent to a tumor in his left parietal lobe.
* * *
Mimesophobia by Carlos Murillo
The term "Mimesophobia" refers to the irrational fear of slavish imitation. Forum Theatre's production of Carlos Murillo's play of the same name is, on the other hand, fearsomely original. Let's begin by explaining what Mimesophobia is not: it is not a play about the horrible murder of a young pregnant woman by her husband.  Nor is it a play about two hot young filmmakers (Eric Messner and Jimmy Flanagan) who are making a movie about this horrible murder. More likely, it is about two commentators (Helen Pafumi and Frank Britton) who are describing a play about the movie the two moviemakers are making about the horrible murder. In some ways, this play is an ironic homage to Truman Capote. Capote invented the nonfiction novel, which claims the authenticity of the true story without actually having to be, you know, true. Murillo takes it one step further, basing his meditation on a murder which never actually, um, happened. A difficult, complex story – right in Forum's wheelhouse. Jenna Sokolowski is outstanding as a siren and an intellectual who may have been wholly invented; and Maggie Glauber is compelling as the murdered woman's sister, who most certainly was not. Messner was also very strong in a reading in which all the actors gave satisfaction.
From Leslie Weisman
Quartet by Richard Washer
Introducing this ambitious play, Keith Bridges, Artistic Director of Charter Theater in Arlington, encouraged the audience of about 30 to ask questions and not hold back, be it praise or criticism.  It's a good thing, because Quartet, which uses as a framing device Shostakovich's wrenching String Quartet No. 8, is like a piece of post-modern music:  It covers 26 years in the intertwined and ever-shifting relationships among the members of a string quartet, jumping from narrator to narrator and era to era with little concern for chronology, leaving the audience to figure out exactly where and when we are at any given point.  That said, once you've gotten through the narrative thicket, the play's rewards are considerable.  Nellie indirectly addresses the phenomenon in her continuing complaint that the music is too loud.  The softer it's played, she observes, the more intently people listen.  For some in the audience, the more complex the narrative, the more inclined they were to tune it out.  Let's hope Charter finds a way to bring harmony to this intriguing play.