In a pivotal scene in the second half of Case 22, a judge tasked with assessing a case of alleged child abuse engages in careful deliberation, reaches a verdict, assembles the courtroom, raises his gavel and – sorry, scratch that.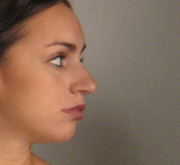 Actually, after exhibiting zero signs of deliberative exertion, the judge raises a hammer and proceeds to wield it with the veritable absence of subtlety that its actual function implies. It's a wickedly clever flourish that speaks to the pitch-black comedic sensibility of Case 22, a play that seamlessly operates on multiple levels of meaning and structure even as its central theme, the decidedly unfunny subject of child abuse, remains undiminished by the attendant shenanigans.
Written and directed by Meredith Bean McMath, Case 22 dubs itself a play within a play, but such a label misleads. The plot, strictly speaking, revolves around a group of actors who try to rehearse a play about a victim of child abuse and the intervention – or, rather, the torpid, impossibly bureaucratic nonintervention – of the Department of Social Services. Yet this particular rehearsal proceeds under curious circumstances. The director – he goes by the name Doug, we learn cryptically – is absent. Instead, a video camera – it may or may not belong to the mysterious Doug – records the session like a prurient Big Brother, leading the actors to assume that its owner (Doug or whoever) will eventually view the tape and provide feedback. The rehearsal itself, the actors imagine, operates as an improvisation session aimed at encouraging the performers to reach into their own psyches and develop their characters unencumbered by preset directorial paradigms.
As it happens, the multifarious contents of those psyches seem capable of financing a small team of psychologists for several lifetimes. And so the drama – and comedy – of Case 22 stems from the uncertainty over their motives and behavior: Are they performing or is it the real thing? Case 22 delights in the disarray of its dual plot lines, which serve to emphasize the concurrence of the actors' predicament with the travails of their script's protagonist: a young woman (Morgan El-Shafey) who accuses her parents (Lori Daly and Kevin Daly) of abuse but finds her allegations met with skepticism by the very people tasked with providing aid.
While the neuroses of the characters yield fine entertainment, Case 22 also seeks to advance a devastating critique of the bureaucratic culture of government agencies responsible for helping child abuse victims. In one darkly comic scene, a social services operator (Laura Stroup) calmly and serenely explains that an abuse victim requires more than one bruise to qualify for admission to a shelter. She also notes that the agency seeks to ensure that the family of the victim "stays together at all costs" – even when, she intimates, the best interests of the child lie self-evidently elsewhere.
Ultimately, argues Case 22, employees of social service agencies fail to make the right decisions for abused children because they live in ceaseless terror of legal backlash and the concomitant wrath of angry, if abusive, parents. Like sub-par actors mangling a character, they thus impose their own skewed vision of social order on their clients, which they fashion in accordance with legal writ rather than the children's individual needs. In this context, Case 22, which packs a wallop of an ending, adroitly portrays the grim theatricality of a government agency that, despite its grave responsibilities, persists in the apparent absence of a director.
Case 22
Written and Directed by Meredith Bean McMath
Produced by Run Rabbit Run Theatre
Reviewed by Tzvi Kahn
Running time:  60 minutes
Read all the reviews and check out the full Capital Fringe schedule here.
Did you see the show?  What did you think?