It's seldom that Howard Breitbart, one of Washington's most sought-after pianist/musical directors, has an opening in his schedule. If not working for the major musicals producers in town, he can usually be found performing with The Capital Steps.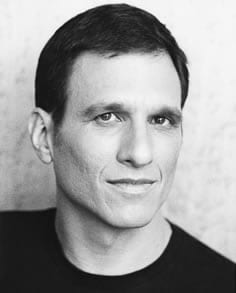 When casting this year's A Broadway Christmas Carol, MetroStage Artistic Director Carolyn Griffin knew that Jacob Kidder, who began the show in November 15th as "the man behind the piano", wouldn't be available to finish the run.
Griffin was delighted to learn that the man who wrote the musical arrangements for the the show and had performed in the role at Round House had just finished an extensive run with Capital Steps, and was available.
Howard Breitbart, who has music directed two MetroStage productions, The Last Five Years and Closer Than Ever, takes his place at the piano Friday night, November 29th, joining Tracey Stephens, Russell Sunday, and Michael Sharp on their musical send-up of Broadway musicals.
MetroStage is located at 1201 North Royal Street Alexandria, VA. Details and tickets.