This week, on the west side of the U. S. Capitol, with millions watching, President Barack Obama gave his second inaugural address calling for unity as we seize the future together. Just a few short blocks away, a leader from the pages of history prepared to deliver rousing speeches for a more intimate audience.
"And Crispin Crispian shall ne'er go by, From this day to the ending of the world, But we in it shall be rememberèd; We few, we happy few, we band of brothers…"
"Once more unto the breach, dear friends, once more; Or close the wall up with our English dead! In peace there's nothing so becomes a man As modest stillness and humility: But when the blast of war blows in our ears, Then imitate the action of the tiger…"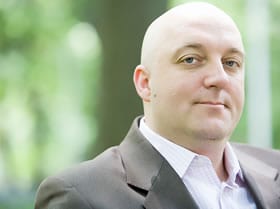 William Shakespeare's history play about "the mirror of all Christian kings," Henry V begins previews and performances this week in the Elizabethan Theatre at the Folger Theatre with Robert Richmond directing, following his successes here leading Julius Caesar, Othello, and Henry VIII.
Zach Appelman makes his Folger debut in the title role. Appelman, with extensive credits in Shakespeare and other classics, has performed in War Horse on Broadway and guest starred on in season two of Showtime's hit series "Homeland."
The young actor found some surprises as he ascended to Henry's throne. "As I've worked on the part, it's interesting to see Henry as still a young man. He hasn't grown into himself yet."
"Zach is a younger Henry, perhaps," Richmond  said,  "than Henry is often played. We play his youth and inexperience. I think it gives him a much bigger journey to become this epic king."
Part of that journey encompasses the challenge of shedding the remnants of Prince Hal. Appelman explained, "We see him struggling a lot with his past. Part of Henry desperately wants to be a carefree young man. But he's now in a position of enormous power and responsibility. We see the cost of leadership."
Starting with the banishment of his old companion Falstaff, "Henry has to continually say goodbye to people he has loved and cared about in order to do what he needs to do as king."
After years of civil war, however, the new king has his work cut out for him as England goes to war with France. "One of his impossible tasks, when he comes to the throne, is to unite a divided nation – the English, Welsh, Scots, and Irish," Richmond said.
In Shakespeare's play, "one gets the sense that Henry is able to bring these people together, embracing their differences, but he gives them an identity that is English."
For actor and king, the question is the same: Am I up to the task?
As a king and a character, Henry V brings people together with some of Shakespeare's most memorable speeches, delivered in moments both quiet and fearsome. The St. Crispin's Day speech and "Once more unto the breach, dear friends!" are looked on as prime examples of blank verse and patriotic rally cries to loyal Britons.
Appelman was surprised to find the big speeches were less worrisome than he anticipated. "It shows part of Shakespeare's genius that to do those big speeches, you just have to go with what the language says," he said. "They really work, if I just get out of the way, they're going to fly."
Some of the same questions Henry faces as king, Appelman said ended up asking as a performer. "It's very humbling to be able to ask the same questions: 'Am I up to the task? Are people going to believe in me and trust me in this position?'"
"Fortunately, when your own actor problems can mirror the character's problems, you can use that to inform the rest of your own work."
Actor and director are excited to put Henry V before audiences this week. Appelman is quick to point out Henry is not running the show all by himself. "The entire cast is a true ensemble and they create a rich, flesh and blood world for this play, it's wonderful to step into," said Appelman.
The springboard for the director and the design team to take an ensemble approach to Henry V comes directly from the prologue, said Richmond. "There is this honest request by the Chorus at the beginning to say we don't have everything we need to tell this story." He turns to the audience and begs them to use their imagination to travel back to 1415 and complete the theatrical experience. "The audience's imagination is by far the best special effects factory one could ever hope for."
Henry V
Closes March 3, 2013
Folger Theatre
201 East Capitol Street, SE
Washington, DC
Tickets: $30 – $68
Tuesdays thru Sundays
Details
Tickets
or call (202) 544–7077
Along those lines, just as the Chorus suggests, the stage will include a scaffold and thirteen actors to play 48 roles. "We wanted to celebrate the idea of the transformative actor, so you see the virtuosity in that particular actor's performance and abilities" as they change from one character to the next, said Richmond.
The small number of actors really makes the show feel like an ensemble production. "I'm excited for people to see the inventiveness of the staging and performances," said Appelman.
"Thanks to movie magic, we've seen it all now," he added. "It's refreshing to go back to bare bones theatre magic where you are seeing things created with human bodies, or a battle scene created out of simple items."
"I think audiences will find themselves really enjoying that."