It's August, so many people are gearing up to play fantasy football.  For me, this is the time of the year when I like to play Fantasy Producer.  While the 2012-13 theatre season has come to an end and the 2013-14 season is just starting, I'm already looking ahead to 2014-2015 possibilities.
While DC is scheduled to have a remarkable slate of world premiere plays this season, an important source of programming involves shows that have recently been produced on Broadway, off-Broadway, or at other venues.  Below are some contemporary works that I would love to see performed in the DC area.
I have  even chosen some of the major theatre regional companies and venues, companies I think would do a great job for the individual works and have a subscriber base that will appreciate them.
– Like the typical fantasy sports fan who chooses players without regard to team affiliation, contracts, or other realities, I have mostly ignored real world restraints like the availability of rights and other inconvenient restrictions.  –
Here's my 2014-15 DC Theatre Fantasy Wish List
Arena Stage:  Choir Boy by Tarell Alvin McCraney
Capsule Summary:  The Charles R. Drew Prep School for Boys is dedicated to the creation of strong, ethical black men and takes particular pride in the school's legendary gospel choir.  Both the school and the choir come under enhanced scrutiny as the school's 50 year anniversary approaches.   Pharus wants nothing more than to take his rightful place as student leader of the choir, but issues surrounding the student's sexual identity make his role controversial.  The play covers a year in the school's life and tackles a variety of issues, such as sexuality, spirituality, bullying, ethics, and coming of age.
Production History:  Choir Boy just concluded a successful debut run at the Manhattan Theatre Club.
Why Arena Stage:  I can think of no better home for this powerful play with gospel music than Arena Stage.  Arena has demonstrated its ability to produce outstanding musical performances in other plays such as Crowns and Pullman Porter Blues.  It has an audience base that could appreciate a story about the ethical challenges faced by young African American men and the unifying ability of gospel music.  Perhaps this R-rated play would have to be toned down visually or moved to the Kogod Cradle, yet an Arena production of Choir Boy has the potential to be one of the most memorable and thought-provoking shows of the year.
 ——————————-
Keegan Theatre:  The Drowsy Chaperone,  book by Bob Martin & Don McKellar, music and lyrics by Lisa Lambert & Greg Morrison.
Capsule Summary:  A lonely theatre-lover (known as the "Man in the Chair") cheers himself up by listening to the soundtrack of a fictional 1928 musical comedy called The Drowsy Chaperone.  As he does so, his apartment is transformed into a Broadway set and characters appear to perform the show.  He provides narration throughout the story, which parodies the on and off stage silliness of this predictable tale.
Production History notes:  The Drowsy Chaperone was developed in Toronto.  Following an out of town tryout in Los Angeles, it opened on Broadway in 2006.  It ran for a year and a half at the Marquis Theatre winning five Tony Awards, including Best Book and Best Score.
Why Keegan Theatre:  As a fan of Keegan Theatre going back to their church basement days, I have recently been pleasantly surprised by their skill in performing contemporary musicals like Rent and Spring Awakening, which were both popular and artistic successes.  While The Drowsy Chaperone may not be as edgy as those works, both the comedy and the "play within a play" concept have ample doses of modern ironic humor.  More importantly, The Drowsy Chaperone is a wonderful salute to the theatre and musical theatre fans.  Also, the historic look of their theatre would make it easy to feel like it is the home of the Man in the Chair.  I believe The Drowsy Chaperone would be a great choice as an opening production following the hiatus for renovation and expansion of their Church Street building.
——————–
Round House Theatre:  Vanya and Sonia and Masha and Spike by Christopher Durang
Capsule Summary:  Vanya and Sonia never let their childhood home, a farmhouse in Bucks County, PA.  From a distance they have watched their sister Masha become a famous movie actress.  Masha makes a surprise visit to the farmhouse with her 20ish boy toy Spike, causing a major upheaval in the household.  Durang riffs on Uncle Vanya and other Chekhovian themes (lust, rivalry, regret, the potential for escape) with the hilarious results you expect from Durang, but in a less quirky and warmer fashion than most of his plays.
Production History notes:  Later this month the award-wining Broadway production of Vanya and Sonia and Masha and Spike at the Golden Theatre will close.  It received six Tony nominations and won the 2013 Tony for Best Play.
Why Round House Theatre:  I initially thought of Round House Theatre because of a memorable production of The Cherry Orchard that they produced about a decade ago.  You have to appreciate Chekov to do a good parody of the author's work.  Also, their modern Bethesda theatre would provide a wonderful space for construction of the Pennsylvania farmhouse, the single set for the entire play.  Finally, Round House Theatre has a smart and experienced subscriber base.  I believe that their audiences would both get and appreciate the full range of the humor in Vanya and Sonia and Masha and Spike.
 ————————
Signature Theatre:  Death Takes a Holiday, book by Peter Stone and Thomas Meehan, music & lyrics by Maury Yeston
Capsule Summary:  In 1921 a young woman senses life as changed following an automobile accident while heading from her engagement party to the family estate outside Venice.  Later Death comes to visit the home in human form in the guise of a Russian prince.  He wants to learn more about human emotions and why death is feared, and he has also been attracted by the young woman's beauty.  They develop an instant attraction, which is opposed by her father the Duke.  What course of action will true love dictate?
Production History notes:  Death Takes a Holiday received a limited off-Broadway run in 2011 by Roundabout Theatre Company that drew divergent mixed to favorable reviews.  It was nominated for 11 Drama Desk Awards, but won none.  Jill Paice, who has performed in multiple Signature Theatre musical productions, played the female lead.
Why Signature Theatre:  While some musicals can thrive in big spaces, Death Takes a Holiday would work best in an intimate space like the one at Signature.  Signature also is willing to fund large stage orchestras for its musicals, which is needed to do justice to the lush and romantic score by Maury Yeston (Nine, Titanic, Grand Hotel). Time magazine ranked Death Takes a Holiday number 4 on its list of the top 10 plays and musicals of 2011, stating that "Death deserves to live on."  A revival with the skilled touch of Eric Schaeffer could be the answer.
 ——————
Studio Theatre:  Some Good People by Neil LaBute
Capsule Summary:  This play is a companion piece to LaBute's first sequel Tony-nominated play Reasons to be Pretty and it follows up with the characters three years later.  Steph finally confronts Greg over their nasty breakup and finds she still has feelings for him.  Unfortunately, Steph is now married and Greg has started dating her best friend, Carly.  Carly has her own problems as a single mother with a jealous ex-husband, Kent.  All of these flawed characters are prone to explosive (and funny) outbreaks as they work to deal with each other and their buried emotions.
Production History notes:  MCC just presented Some Good People in a limited off-Broadway run at the Lucille Lortel Theatre in May and June that LaBute himself directed.  The production received good reviews and gained attention for being the professional theatrical debut of Jenna Fischer after nine seasons years playing Pam on the TV show "The Office."
Why Studio Theatre:  This selection is a no-brainer.  Studio Theatre has proven itself as a terrific interpreter of the works of Neil LaBute through past productions of The Shape of Things, Fat Pig, and Reasons to be Pretty (the last directed by Studio's Artistic Director, David Muse).  Its hip audiences are most likely to enjoy these confused young adults and least likely to be offended by the screamed obscenities in their fights.  Actually, Some Good People may be the warmest and most sympathetic play that Neil LaBute has written to date (although I would not recommend it as a "first date" choice!).
 ———————
Studio Theatre's 2nd Stage:  Murder Ballad, book and lyrics by Julia Jordan, music and lyrics by Juliana Nash.
Capsule Summary:  Sara is involved in a love triangle, torn between the reliable guy and the bad boy in this sultry rock musical.  To quote the publicity material, "Murder Ballad explores the complications of love, the compromises we make and the betrayals that can ultimately undo us."
Production History notes:  The original production of Murder Ballad that performed to sell-out crowds at Manhattan Theatre Club's starred Karen Olivo (In the Heights, Tony Award for Anita in West Side Story revival), who is heard on the cast album.  A second off-Broadway production at Union Square Theatre had the other three original cast members and Caissie Levy (Hair, Ghost: The Musical) in the role of Sara.
Why Studio 2nd Stage:  Studio 2nd Stage has a great record with small, edgy musicals like Passing Strange, POP!, Bloody Bloody Andrew Jackson, and their just finished production of The Rocky Horror Show.  (I am also looking forward to its 2014 production of Carrie – The Musical.)  It is the perfect local company for a steamy rock musical like Murder Ballad, which had more sexual heat in the vocals and the choreography than any musical this author has ever seen.
 ———————-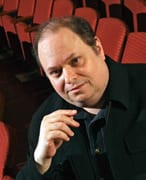 Theater J:  The Assembled Parties by Richard Greenberg
Capsule Summary:  In Act 1, two Jewish sisters bring their families together at the large Upper West Side apartment of one for a holiday dinner in 1980.  The new ingredient in the mix is the outside college friend of the son.  That son is expected to have a bright future, but is burdened by family expectations.  Twenty years later as the new millennium approaches, we return to the same apartment to find a changed family grasping to adjust to the changes in their lives.
Production History notes:  The Assembled Parties was originally produced this spring at Manhattan Theatre Club.  It received three Tony nominations, including Best Play.  Judith Light received her third consecutive nomination and her second consecutive Tony Award for Best Featured Actress for her performance in The Assembled Parties.
Why Theater J:  Even putting aside the fact that most characters in this play are Jewish, The Assembled Parties has the type of richly emotional family story that Theatre J handles so well.  It also is a sensitive play that has much more depth and humor than you might deduce from the subscription.  It is a high quality work that would appeal to Theater J's audience and that would receive a high quality production from Ari Roth and his creative team.
 ——————–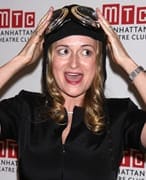 Woolly Mammoth Theatre Company:  The Explorer's Club by Nell Benjamin
Capsule Summary:  In 1879 an Englishwoman who discovered a lost tribe is invited to lecture at "The Explorer's Club," complete with a blue body-painted tribesman.  While she hopes to become the first female member of this very stuffy club of upper class gentleman explorers, some members are interested in her for other than scientific reasons, including a pompous ladies man who claims to have discovered the "East Pole."  Other members fear that admitting her would result in ridicule from the rival National Geographic Club, which has already gotten considerable mileage out of the lack of a good bartender at the Explorer's Club.  Tensions escalate when the club is put under siege by rival nations that they have offended.
Production History notes:  The Explorer's Club concluded its limited off-Broadway run at the Manhattan Theatre Club earlier this month.   The run was extended as a result of popular and critical acclaim.
Why Woolly Mammoth:  The Explorer's Club has the type of  clever broad humor and inspired silliness that makes one instantly think of Woolly Mammoth. The play has a wide range of humor:  e.g., "fish out of water" humor surrounding the native and his strange customs; humor arising out of the stuffy sexism, racism, and nationalism of the time; and, humor resulting from the accidental intoxicating effects of a new plant species, just to name a few.  There are aspects of political incorrectness that would delight Woolly's audiences.  Some theatre company will snap up this funny new farce soon; let's hope that it's Woolly Mammoth.
 ———————
Kennedy Center:  Matilda the Musical (1st National Tour):  book by Dennis Kelly, music and lyrics by Tim Minchin (based upon the children's novel  by Roald Dahl).
Capsule Summary:  Matilda is a precociously intelligent five-year-old girl, but her intelligence is not appreciated by her shallow parents.  Matilda does become friends with the local librarian and her classroom teacher when she starts school, but the students are made to suffer generally by the sadistic principal Miss Trunchbull.  Matilda eventually overcomes her own obstacles and helps her teacher through the use of her superior mental abilities.
Production History notes:  The musical version of the children's book opened on Broadway this spring.  It was nominated for 12 Tony Awards, winning 5 (including Best Book of a Musical and a special Tony Award for the four girls rotating in the lead role). The original British version produced in part by the Royal Shakespeare Company won 7 Olivier Awards in 2012, the most ever won by a musical.
Why Kennedy Center:  Matilda the Musical has the potential to be one of the more popular musicals to visit the Kennedy Center in recent memory.  While not as outrageously funny as The Book of Mormon or as musically gifted as Wicked, it has a clever book that can be enjoyed by children and adults alike.  On June 1st the musical's composer stated that there were plans to get a touring company up in the U.S. (it is already touring in England and plans for an Australian touring company starting in 2015 have been announced).  For the sake of local theatre-lovers and children, let's hope the Kennedy Center books a nice, long run for the first national touring company of Matilda the Musical.
_______________
Theatre fans, I turn the Fantasy Producership over to you.  Which plays would you like to see performed in the DC area and which theatre companies should produce/present them?  Not yet in the game are shows for these companies:
1st Stage
Adventure Theatre
American Century Theater
CenterStage
Constellation
Everyman
Folger
Ford's
Forum
Imagination Stage
MetroStage
National Theatre
Olney Theatre
Quotidian
Rep Stage
Shakespeare Theatre
Synetic
Toby's Dinner Theatre
Hub Theatre
Venus Theatre
Washington Stage Guild
WSC Avant Bard