DCTS has partnered with Angelika Mosaic Film Center in Fairfax, Virginia to offer you free tickets to the latest screenings of opera, ballet and theatre from around the world.
We have 3 pairs of tickets to the screening of the opening night performance at Teatro alla Scala for LA TRAVIATA (recorded Dec. 7, 2013).
As one of the most widely performed operas in the world, Verdi's immensely popular LA TRAVIATA requires a single soprano to exude dramatic intuition, presence, and soul for a character that is alive and sorrowful until her final breath.
With a cast led by one of the most famous contemporary Violettas, Diana Damrau, this brand new production, captured live from Teatro alla Scala's Opening Night, is a special screening event not to miss.
Sung in Italian (Running time: 3 hrs 30 mins including one intermission)
TWO SHOWINGS ONLY:
SUNDAY, January 5
2:00 PM
TUESDAY, January 7
7:00 PM
Tickets are $20. Buy online or call 571 542-3308.
ENTER NOW TO WIN A PAIR OF TICKETS
We have 3 pair of tickets to each performance. The tickets will be awarded to those first responding.
Winners will be contacted immediately.
SORRY. ALL TICKETS ARE GONE.
Our next Angelika ticket giveaway will be announced Wednesday, January 8th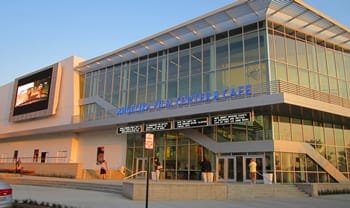 Angelika Mosaic
2911 District Ave (at Lee Hwy & Gallows Rd). Fairfax , VA 22031
See what's playing at the Angelika Mosaic Film Center