DCTS has partnered with Angelika Mosaic Film Center in Fairfax, Virginia to offer you free tickets to the latest screenings of opera, ballet and theatre from around the world.
We have 3 pairs of tickets to the screening of Lost Illusions, as performed by the Bolshoi Ballet.
Based on Honore de Balzac's novel, Lost Illusions is a new ballet created by celebrated choreographer Alexei Ratmansky, set against the backdrop of 19th century Paris, that tells the story of a young composer lured away from his friends and his love by the prospects of fame and money.
This stylized adaptation of Balzac's timeless novel blends ambition, disillusionment, and thwarted love, while exploring themes of human nature and restless youth, all set to a spellbinding original score.
Directed and choreographed by
Alexei Ratmansky (choreographer)
Written by Guillaume Galliene
Musical score by score by Leonid Desyatnikov
Cast Includes: Vladislav Lantratov, Diana Vishneva, Ekaterina Shipulina
(Running time: approximately 2 hours, 3 minutes with 1 intermission)
Only 1 Screening

Tuesday, March 4
7pm

Tickets are $20. Buy online or call 571 542-3308.
ENTER NOW TO WIN A PAIR OF TICKETS
1 pair of tickets left as of 6pm

Tickets will be awarded to those first responding.
Winners will be contacted immediately.
Email here to win a pair of tickets
Be sure to include a) the day and time you prefer
and b) your name and best phone number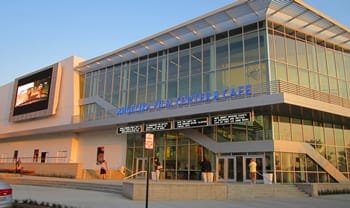 Angelika Mosaic
2911 District Ave (at Lee Hwy & Gallows Rd). Fairfax , VA 22031
See what's playing at the Angelika Mosaic Film Center