DCTS has partnered with Angelika Mosaic Film Center in Fairfax, Virginia to offer you free tickets to the latest screenings of opera, ballet and theatre from around the world.
We have 3 pairs of tickets available.
Captured live from the Gielgud Theatre in London's West End, this explosive production proves the works of playwright Noël Coward still have the power to thrill, provoke, and delight.
Elyot Chase (Toby Stephens) and Amanda Prynne (Anna Chancellor) are glamorous, rich, reckless… and divorced. Five years later, their love for one another is unexpectedly rekindled when they take adjoining suites of a French hotel while honeymooning with their new spouses. This chance encounter instantly reignites their passion, and they fling themselves headlong into a whirlwind of love and lust, without a thought for partners present or turbulences past.
Written by Noël Coward
Directed by Jonathan Kent
Cast Includes
Toby Stephens, Anna Chancellor, Anthony Calf
Running time: 2 hours, 12 minutes
Only 1 Screening

Tuesday, March 25
7pm

Tickets are $20. Buy online or call 571 542-3308.
ENTER NOW TO WIN A PAIR OF TICKETS

Email here to win a pair of tickets
Tickets will be awarded to those first responding.
Winners will be contacted immediately.
Be sure to include a) the day and time you prefer
and b) your name and best phone number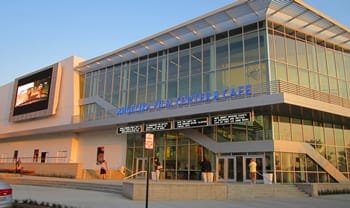 See what's playing at the Angelika Mosaic Film Center