A roundup of some of this week's theatrical news and notes from GALA, Shakespeare Theatre, Washington National Opera, Center Stage, and Cultural DC.
Congratulations to GALA, recipient of the 50/50 Applause Award
The International Centre for Women Playwrights has recognized GALA Hispanic Theatre with a 50/50 Applause Award for having produced more than 50% of its plays in the 2014-2015 season by women playwrights. GALA was one of 60 theaters from nine countries who received the recognition. The theaters honored were from Australia, Canada, England, Germany, Indonesia, Italy, Scotland, Sweden and the United States.
"We are thrilled to be acknowledged with this award," states co-founder and Producing Artistic Director Hugo Medrano, "for our work in the 2014-2015 season, which focused on the perspectives of Latina playwrights across the centuries. Five of the six plays produced last season were by women playwrights: Los empeños de una casa/House of Desires by Sor Juana Inés de la Cruz (Mexico); Mariela en el desierto/Mariela in the Desert by Karen Zacarías (US); Las Polacas: The Jewish Girls of Buenos Aires, book by Patricia Suárez-Cohen (Argentina); and Tum Tica: Una historia de música y familia and Fábulas Mayas by Cecilia Cackley (US)."
The International Centre Women Playwrights (ICWP) is devoted to supporting women playwrights worldwide. The 50/50 Applause Awards were established by the ICWP in 2012 to increase awareness and applaud theatres that produced a season with an equal or greater number of plays written by female playwrights.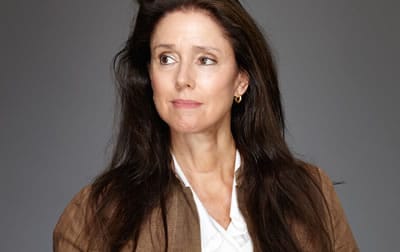 Julie Taylor to receive the William Shakespeare Award for Classical Theatre on November 1 as part of Shakespeare Theatre Company's GALA.
"We are delighted to celebrate Julie Taymor's bold, visionary work for the stage and screen that has brought classical work to new audiences and strengthened appreciation of what makes Shakespeare's creations timeless," says STC Artistic Director Michael Kahn.
"It is especially meaningful that Julie, the first female Will Award recipient honored for directing, will be with us in Washington during the citywide Women's Voices Theater Festival. Her creative voice is so strong, and inspirational to so many."
Taymor's prolific directing career has yielded iconic versions of works for theatre, opera and film. She has been praised by critics and audiences alike for her ambitious and imaginative interpretations of works such as Shakespeare's The Tempest with Helen Mirren and Titus with Anthony Hopkins, the Beatles-inspired musical Across the Universe, and Broadway's The Lion King, now with eight productions worldwide.
The Will Award is an annual honor presented by the Shakespeare Theatre Company. Past recipients include Sir John Hurt, Stacy Keach, Dame Diana Rigg, Elizabeth McGovern, Annette Bening, Sir Ian McKellen, Kevin Spacey, Jeremy Irons, Dame Judi Dench, Fiona Shaw, Ralph Fiennes, Sir Anthony Hopkins, Dame Maggie Smith, Sir Patrick Stewart, Sam Waterston, Christopher Walken, Morgan Freeman, Sir Kenneth Branagh, Christopher Plummer, Kevin Kline, the late Joseph Papp, and STC Artistic Director Michael Kahn.
The black-tie event, themed "Imagine: Shakespeare," will begin at 6 p.m. at Sidney Harman Hall with the Gala performance, directed by STC Associate Artistic Director Alan Paul, followed by dinner and dancing at the National Building Museum. Individual tickets and tables to the Harman Center for the Arts Annual Gala range from $750 to $50,000. For further information, contact Moriah Lemming at 202.547.3230 ext. 2330 or [email protected]
Costume Sale,Washington National Opera 

More than 1,000 items representing a variety of periods and styles—from complete costumes to accessories— will be available for purchase for two days only
Saturday, October 3 and Sunday October 4, 2015 from 10an to 5pm. All proceeds will benefit WNO's community education programs.
"The Costume Sale is a unique opportunity for the public to peek behind the curtain, access professionally crafted costumes at deep discounts, and take home a piece of opera history," said longtime WNO Costume Director Marsha M. LeBoeuf. "Our costume staff will be on hand to serve as personal shoppers and stylists, and we hope everyone will come raid our closets for these distinctive and exceptional pieces."
Just in time for Halloween, the sale will include costumes featured in WNO productions of Carmen, Cinderella, Manon Lescaut, Macbeth, Turandot, Of Mice and Men, and many others that have appeared onstage at the Kennedy Center. The sale will include couture gowns, historical uniforms, contemporary pieces, and well as distressed items, plus a wide variety of hats, shoes, and other accessories. A limited number of children's costumes will also be available. Prices for many costumes range from $50 to $200, with individual pieces as low as $1.
Location:
Washington National Opera Studio—Third Floor
6925 Willow Street, N.W., Washington, D.C.
(Steps from the Takoma station on Metro's Red Line; street parking also available)
Costumes and Props Tag Sale at Center Stage, October 3 and 4
A rare event for Center Stage, the theatre is cleaning house in preparation for its building-wide renovation. A tag sale of costumes and props will be from 10 a.m. to 6 p.m. Saturday and with replenished stock from noon to 5 p.m. Sunday. A close-out 50 percent off sale will be from 3 to 5 p.m. Sunday.
The tag sale includes vintage and contemporary clothing for men and women, props ranging from ceramic unicorns and rotary phones to parasols, and more. Some costumes, furniture and set pieces will also be for sale. Most items range from $1 to $50, with a few high-end pieces.
An example of the range of items: Edwardian paper collars; dozens of hospital gowns and lab coats; dozens of red and white striped pajamas from The Pajama Game; lots of vintage dresses from the '50s, '60s and '70s; contemporary men's suits and shoes; sweatpants and sweatshirts; vintage stockings from the '30s to '50s; fantastical costumes from Once on This Island; select Renaissance and period costumes; and vintage and contemporary T-shirts, among many other items.
CulturalDC OPEN CALLS for Visual Artists, Theatre Artists, Dancers, Choreographers, Musicians, Filmmakers & More!


SOURCE FESTIVAL
Artistic Blind Date Collaborators & Directors for Full-Length & 10-Minute Plays
Deadline: Thursday, October 1, 5PM | no application fee
Open to playwrights, directors and artists working in a range of disciplines. Source Festival is an annual performing arts festival for new work running from June 8 – July 3, 2016. The Festival features 18 10-Minute Plays, three Full-Length Plays and three Artistic Blind Dates (open to performing and visual artists, playwrights, devisers, musicians, dancers, choreographers and filmmakers). Proposals must be submitted online. Visit our 
website
 for more information about Source Festival and our Request for Proposals.
FLASHPOINT GALLERY

Deadline: Saturday, October 31, 5PM | $15 to apply
Open to contemporary artists, independent curators and arts organizations. Flashpoint Gallery showcases bold, new work and cultivates emerging and mid-career artists working in a variety of media including site-specific installations, performance pieces, new media and other experimental forms.  Proposals must be submitted online. Visit our 
website
 for more information about Flashpoint Gallery and our Request for Proposals.
MEAD THEATRE LAB AT FLASHPOINT

Deadline: Tuesday, November 17, 5PM | $15 to apply
Open to artists, producers and arts organizations producing performing arts in any genre. The Mead Theatre Lab Program seeks emerging playwrights and performing artists to present work that explores provocative, new ideas. Proposals must be submitted online. Visit our 
website
 for more information about the Mead Theatre Lab Program and our Request for Proposals.