Susan McCully's new play, Kerrmoor, opens October 29th, co-produced by Interrobang Theatre Company and Strand Theatre Company. 
She is a scholar of feminist theatre and a dramaturg, as well as a playwright and performer. She is the Artistic Director for GRRL Parts, the University of Maryland, Baltimore County's (UMBC) festival of new plays by women. Her plays Cyber Becomes Electra, Inexcusable Fantasies and Leah's Dybbuk have played at colleges, universities and Fringe festivals across the U.S. and abroad including University of Toronto, University of Exeter, the Kolibri Pince in Budapest. Inexcusable Fantasies was invited to the Prague and the New York Fringe Festival in 2013.  Her play Voracious will premiere at UMBC in November of this year. Follow her on Facebook  and Twitter: @SusanBMcC.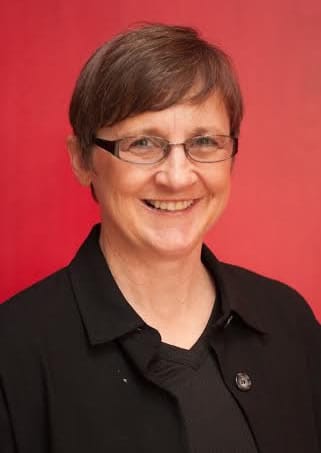 Why are you a playwright?
I love people and the slippage between what they say and who they really are or what they really want. Dramatic characters are a spider's web of these contradictory details, and the audience has to solves the puzzle by exploring the truths under all our exquisite lies.
What type of theatre most excites you?
Theatre that reveals the humanity of characters I rarely get to see.
What starts a play moving in your imagination?
I become obsessed with a contradiction I don't understand. For this play, Kerrmoor, I kept thinking about how much I love and abhor the culture of American rugged individualism.
Do you have a favorite writing place?
I have to force myself to go somewhere away from the internet.
How did you choose this play to debut at the Festival?
It's a play about politics and female bodies; it's also a play about rural American culture and xenophobia. So, it has everything and nothing to do with women.


WOMEN'S VOICES THEATER FESTIVAL
KERRMOOR
October 29 – November 15, 2015
Produced by Interrobang and Strand theatres
as Emmanuel Episcopal Church
811 Cathedral Street
Baltimore, MD 21201
Details and Tickets
———————
Which female playwrights have influenced your writing?

Caryl Churchill and Maria Irene Fornes were pioneers in their representation of female characters. Their female characters conform to no identifiable gender stereotypes. They helped me see that character was about actions, desires and power plays, not gender.
What's missing from theatre today?

Stories by and about all kinds of people. We are still a mostly white, mostly male art form.
What are you working on now?
A musical for ten women and three men under the age of 30—the musical every college theatre program needs.
Answer this: "If I weren't a playwright, I would be … "
What I am—a theatre professor. I get to think about theatre, see new theatre artists flourish and get paid to work in theatre. Amazing.
Read on
Our Guide to Women's Voices Theater Festival
and
More interviews with WVTF playwrights