When Christopher Paul Curtis wrote the children's book, Bud, Not Buddy, in 1999 it quickly became a darling among book critics and beloved by families everywhere. The cherished book won two prestigious awards: the 2000 John Newbery Medal for Excellence in Children's Literature and the Coretta Scott King Award.
So when the Kennedy Center approached playwright Kirsten Greenidge about adapting the book into a play for a jazz ensemble and actors, she was intrigued.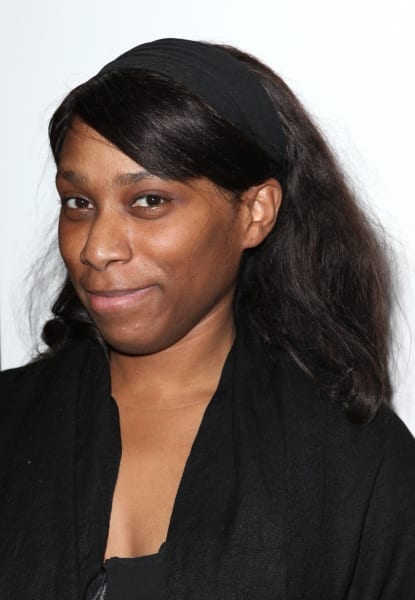 "The most I knew about it was from seeing it in the bookstore, but I do have school-aged children and I was probably on the cusp of checking it out from the library and reading it to my own kids," the Obie Award winner says. "The idea was to adapt it in a way where we could include Terence Blanchard's wonderful music, and I was excited about the idea."
The play, like the book, is set in 1936 Flint, Mich., and 10-year-old Bud is certain about two things in his life: he wants to find his father, and his name is definitely not Buddy! Although the whereabouts of his dad are unknown, armed with a clue and his trusty suitcase in tow, Bud begins an epic journey of discovery as he goes to find his dad.
"I definitely wanted to make sure I was true to the spirit of the book and to Bud and his story," Greenidge says. "Working with collaborators on this, I needed to remind myself that it wasn't just me on the page like my other projects. It was more than just my voice, it needed to leave room for the voices of the others."
A challenge she found in writing deals with the book's length. Many of the scenes have a lot of prose and the story is longer than a typical children's book.
"Often in a play you can have the luxury of an act or two to have those words spread out, but working on this, I didn't have that much time—I needed to leave room for music, room for the actors to bring these words to life and to give breath to the spirit that Christopher Paul Curtis' characters had. That took a lot of whittling down and it was really freeing. It was not about me and I was able to step out of the way."
Greenidge notes the critically acclaimed author was very generous in allowing her the freedom to do what she wanted with it. And her words served as a springboard for Terence Blanchard's jazz compositions.
"I would write a draft and send it to him, but this is not a straight-up musical. He is scoring the script the way someone would a film," she says. "The script had to be very specific, which is different than what I was used to where you have a draft and rehearse it in the rehearsal room and you can play around and be loose."
She is the author of Milk Like Sugar (which Mosaic Theater produced last November), The Luck of the Irish and Baltimore, and this is Greenidge's third project working on something for younger audiences. The secret, she shares, is not talking down to children.
"I was a nanny for seven years and I have my own kids, so I try to deliver a spirit and humor and warmth—just as Christopher Paul Curtis does," she says. Greenidge's children, now 7 and 9, have been "with" the show for years.
"I spent a lot of time in the car one spring and the three of us would listen to the audio book over and over to get into that world," she says. "They were probably on book overload for a long time, then they stopped hearing about it for a while. Now, it's back and they get to come and see it and they are excited about that."
Despite the somber tone of the show in the beginning, Greenidge feels there's a lot of hope in Bud's story.
"It could all sound very bleak and if you take all the little things that happen to him, it sounds awful, but I hope people find there is a lot of inspiration in this little boy's story. He never gives up and he find the good in people, and the people he meets, finds the humanity in him."
Editor's note: Families have been thronging to The Eisenhower Theater at The Kennedy Center for the Martin Luther King, Jr weekend performances of Bud, Not Buddy. Saturday night's performances were nearly sold out. "I know a lot of people who wish they were here tonight," one audience member told me.
Hopefully, there is a future for the play.
—————–
Bud, Not Buddy is playing at the Kennedy Center Jan 12-15. Directed by Clarke Peters . Cast: Frankie Faison, Roscoe Orman, KenYatta Rogers, Ray Shell, John Clarence Stewart, Justin Weaks, Charlayne Woodard, and Michael Willis. Details and tickets.