The National Theatre is giving up its hemp and sand rigging system. Rebecca Cooper, writing for Washington Business Journal, posted the fascinating backstage story today.
While The National's system for raising and lowering sets, which dates back to 1835, is prized for its flexibility, the labor cost made it prohibitive for many touring productions, Sarah Bartlo, the National Theatre Corp.'s executive director explains in a WBJ video tour of the rigging being used for RENT.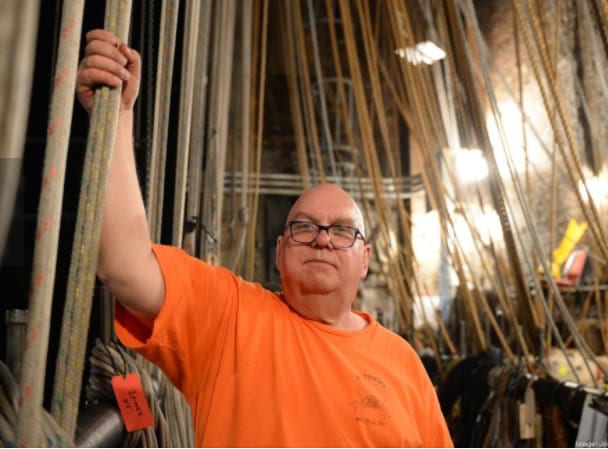 The $1.5 million dollar conversion will, it is hoped, make The National more attractive to smaller touring shows.