On November 8, 2016, I was watching MSNBC cover what would become one of the most shocking moments in our nation's history. That election felt like a catastrophe. The future had never seemed so dark or uncertain.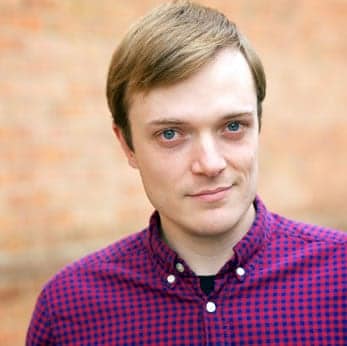 The MSNBC anchors, themselves, seemed to be reporting while the floor was dropping out from under them, which was fascinating to watch. It gave me an idea for a play, which became my Capital Fringe production, This Historic Night.
About a year after election night 2016, I had decided to submit a project to the Fringe festival. As a playwright, I've amassed quite a number of unproduced short plays over the years. Despite their repeated rejections from festivals and contests, I believed I had some good material. I enlisted my fiancée as co-producer—who agreed to help me put on a Fringe show this year despite the fact that we are also planning our wedding later this year—and my good friend Lizzi Albert to direct. Together, we looked at a large selection of my short plays, seeking those that seemed to be related via a theme. The 5 plays we ended up choosing all touch on that feeling from election night—the feeling of being on the edge of catastrophe, looking into an uncertain future.
But don't worry, this production is not a hopeless dirge full of political rage. I am not, actually, a particularly political playwright. The stories I'm interested in are more intimate, personal ones. If anything, I like to explore the macro through the micro. So, the catastrophes that these characters are facing vary wildly in manner and scope. There's the doomsday cult whose apocalypse doesn't occur, and then there are the middle school boys who get into an argument while playing videogames.
I'm hoping that when you come to This Historic Night you'll be entertained, first and foremost. You may happen to leave with a few questions tumbling around in your mind about the nature of faith, the role of the media, or the prospects of future generations, but no sweat.
I'm just thrilled to bring these stories to you–out of the darkness at last!
—————-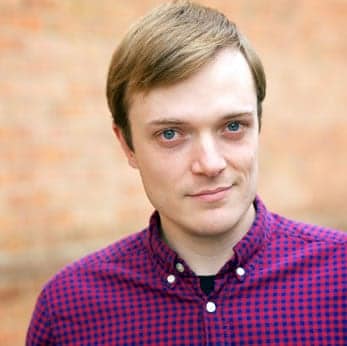 Jack Novak is a DC-based playwright. His plays include The Great Lt. Sprinkle Didn't Save Me (Field Trip Theatre),Transferal (Workshopped at Rorschach Theatre), Journeying Jack (Winner of the Aurand Harris Memorial Playwriting Award, co-written with David Novak), Panel Discussion (Samuel French Off-Off-Broadway Theatre Festival), and A Decade of Wandering (Agnes Nixon Playwriting Award). He is also an actor and improviser, and studied theatre at Northwestern University.
www.jackjacknovak.com