Addison Switzer and I shared stages back in the early days of the old Clark Street Playhouse, so I was thrilled to explore his take on his role as King of the Fairies, King Finvarra in this "Irish Twist" rendition of Shakespeare's Midsummer Night's Dream. 
We started by talking about the wonders/challenges  in handling all of Shakespeare's words and poetry.  Having been in his share of the Bard's plays before, he explained that he focuses on the meaning and messages of the words—that's his anchor.  Plays by other poetic writers, such as August Wilson and Athol Fugard, were  also instrumental preparation.  In fact, he has been in Fugard's A Lesson from Aloes at Quotidian where he performed with two of the actors now in Midsummer, adding to the comfort level and familiarity for the production.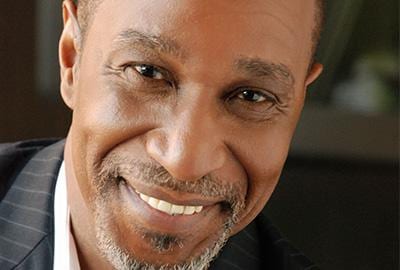 I've always had a kind of awkward fascination with Midsummer.  In the Folger production last year I was finally able to get past how it bounces between reality, mystical and nonreality with mixed up messages thrown in.  He responded that the mystical elements appealed to him.  This role as Finvarra the King of the Fairies "…taps into my mischievous side and is different from anything I've done. People can relate to fantasy," he noted, "as a kind of modern day science fiction.  Unlike Shakespeare's historical dramas and wars, this one has sorcery, like Harry Potter spells, and witchcraft."  He recalled as a kid enjoying the magical realm of comic books and marveled about having powers.  "Being King Oberon, or Finvarra in this version is kind of close to that."
Addison noted the importance of being part of a terrific  ensemble.  Playing off the characters adds to the fun of exploring the depths and dimensions of his own role.  His fellow actors "help clarify the approach and motivation, and can even change your perspective," he explained.  "Other actors help you develop an arc for your role in the play."  For example, the Queen, played by Laura Russell, has a fast-paced somewhat manic approach to events that he has to navigate through.  Their interactions emphasize the miscommunication between men and women, the different perspectives, and the care and patience it takes for both to return to being a united front.
Ian Blackwell Rogers plays Puck as his "right hand man."   When we talked about Puck's role, Addison admitted that there's a simpatico connection between the characters and that Puck reminds him of a younger version of King Finvarra.  Puck is rambunctious and more mischievous. He blunders along in haste but tries to do the right thing.  
——–

A Midsummer Night's Dream
Produced by Quotidian Theatre at Randolph Road Theater
July 25 –  August 12, 2018
Details and tickets
——–
As he thought about it, Addison concluded that a key issue in the play is Communication—or turned on its head –Miscommunication.  Mixed convoluted messages abound -" … lovers are miscommunicating all over the place!"  He noted that this is typical of relationships right now, misunderstandings, thwarted expectations, mistakes, all leading to anger and frustration. "That's  what makes Shakespeare so real," he continued, in capturing and reflecting the human experience, from the mega level all the way down to the individual, for a " you and me" intimacy.
The festive music, movement and dancing all contribute to the spirit of everyone being in this together for a satisfying resolution. I could already tell that the music by Peter Brice was going to add a fascinating aspect.  Brice, one of the presenters at a recent Footlights meeting, treated us by singing a gorgeous rendition of one of the lilting verses in the show.  He was breathtaking.
Having admired what Quotidian can do with sets and costumes, (by way of Stephanie Mumford)  I asked how he was adjusting to his costume as King of the Fairies.  He responded that the outfit is truly like nothing's he's worn before.  He actually felt a difference when he put it on in dress rehearsal.  The material is strong yet has a flexibility that he needs to "rule the kingdom" while the belt assures an upright posture to keep his bearing. And that was even before the crown!
Finally I asked him who would he credit for his preparation to tackle Shakespeare and Quotidian's innovative interpretation, including music and dance.  He responded that of all the amazing directors and coaches that he's been blessed to work with over the years,  he would credit Jennifer Nelson with "making sure he had what it takes to tackle just about anything."  She expanded his range, introduced him to major players in the industry and really got the ball rolling for him to be where he is today.
Thanks to Addison Switzer and the merry cast and crew of Quotidian, I'm ready to be enchanted by an "Irish Twist on Shakespeare's Midsummer Night's Dream."  While its home at the Writer's Center is under renovation, Quotidian will be sprinkling its fairy dust at the Randolph Road Theater in Rockville, MD.