Round House Theatre's staging of Gem of the Ocean presents the August Wilson classic in powerful, ambitious fashion. Under the direction of Timothy Douglas, the production has been enthusiastically embraced by critics and audiences, earning it an extended run.
Gem of the Ocean is the first installment of the playwright's 20th century decade-by-decade, 10-play chronicle, which is set in Pittsburgh's Hill District in 1904 in the home of Aunt Esther, an ancient spiritual healer. She is visited by Citizen Barlow, a young man from Alabama who is in search of redemption after stealing a bucket of nails from a factory—an action that leads to horrific consequences.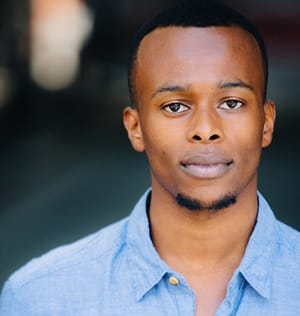 DC-based actor Justin Weaks plays Citizen Barlow, the seeker and confessor in the play, who goes on a journey of self-discovery.
"At the time, we're not even 50 years out of the emancipation, and there were very dangerous tactics used to keep black people in the south. Because of the inequality and trauma he is facing, he decides to leave Alabama and come to Pittsburgh," he says. "Because of a crime he's committed, on top of his experience of not living up to his name, he feels he has a hole inside him and doesn't know what to do about it. He is instructed to go see Aunt Esther to get his soul washed, though he doesn't really know what that means."
Weaks was sitting on a bus when he first got a call from Douglas about possibly doing the show. This was at the tail-end of 2017 and at the time, he was performing in Studio Theatre's Curve of Departure.
"Tim and I had worked together in Dontrell, Who Kissed the Sea in 2015 at Theater Alliance and he's remained a friend and mentor to me since then," Weeks says. "He told me about his idea of doing Gem of the Ocean and his plan to cast the role of Citizen Barlow a little bit younger than he usually is. Usually, it's read by an actor who is in his mid-30s. He wanted to see this play through the eye of a young black man in his late 20s."
Weaks jumped at the chance to work with Douglas again and get a taste for his first Wilson piece in the process.
"I've been quite familiar with his [Wilson's] work since I was in high school. He passed away when I was a junior, and my theater director gave me one of his plays, because she felt it was important that I knew who August Wilson was," he says. "I was incredibly moved. To be able to do this—the first play in his Pittsburgh cycle, was really special for me."
One of the things that Weaks felt was important about playing Citizen Barlow was going back to his roots on stage and give voice and life to the experience of his forefathers.
"It's a way of honoring and giving back to family and community," he says. "Tim and I joke that this is somewhat of a Dontrell 2.0, because for some reason water is always a heavy theme in our shows. I saw an opportunity in Citizen Barlow to show a vulnerability to black men that's not always shown on stage and that's important in the work that I do."
Weaks is just coming off playing a conflicted teen in the Kennedy Center's Long Way Down, a solo piece done entirely in free-form poetry, that was also directed by Douglas. Because Gem of the Ocean came on the heels of this play (which ended the first week of November), Weaks needed to start rehearsal for the Wilson piece while still in production.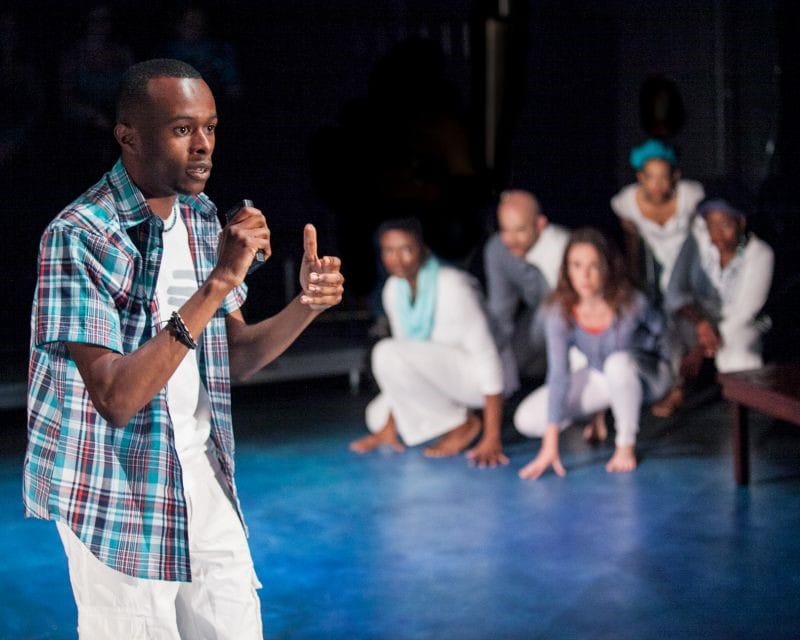 "I was nervous about it at first but there was beauty in the way it worked out," he says. "We opened on a Sunday and then Tuesday was my first rehearsal for Gem of the Ocean. I didn't have the brain space to start until just about then. It's like the nature of Citizen's journey, which is the unknown. He's come from Alabama to a place he doesn't know and ends up finding a community amongst the people who live at 1839 Raleigh Ave., which is where the play takes place. My journey matched up with Citizen—the way I came into the process, meeting my cast mates and working at Round House for the first time."
The relationship between Weaks and his director works, he says, because they share the same "working language" and resonate with one another.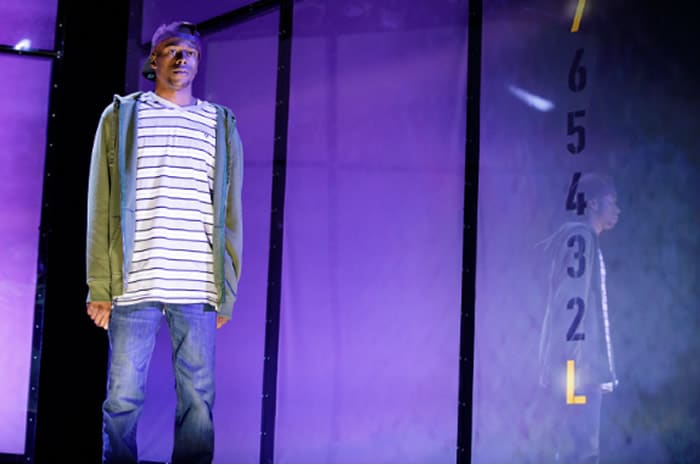 "I discovered Tim when I was working at Shakespeare and Company while I was in high school and did a program there, and he was directing one of the main stage shows," he says. "He gets me to do things I didn't know I could do. His way of work challenges me and pushes me. He speaks to the center of me. He has told me numerous times I remind him of himself as a young actor and the way we work together, is similar to Aunt Esther ushering Citizen Barlow on this journey of the unknown. Tim is doing the same thing for me."
The North Carolina raised actor is much in demand here. Once this production ends, he will have a brief break before heading into BLKS at Woolly Mammoth (Feb. 4-March 3), with rehearsals starting in January. When that ends, he'll return to the Kennedy Center for The Watsons Go to Birmingham—1963 (March 15-24), then back to Woolly Mammoth for Describe the Night (May 27-June 23).
"I do plan on finding my way to the film and TV world but I'm not stressed about it and I'm not rushing there," Weeks says. "What I've been doing in the theater has been feeding me. I don't feel the dire need to go to film and TV but it is a world that intrigues me and I do want to be able to work across mediums. But I will always consider the theater home."