This play is the second in a trilogy of plays, all with a theme of domestic violence and its horrible multi-generational scourge on one family. The first play, Sobriety of Fear, was a one-person show. The characters are LeRoy, the father and husband, Asha, the wife and mother, and Rudy, their little 4-year-old son. LeRoy's father, and LeRoy and his brother as children also appear in the play. In the first play, we are in the heat of the action of the father's drinking, and bad behavior. Asha and her son are on LeRoy's wild rollercoaster ride of a life and cannot seem to get off. My hope with this first play was to give a strong voice to all three of the main characters.
While acting in Sobriety in last year's festival, I realized I was not ready to let go of the characters, so I decided to drop in on them 15 years later in Veneer of Beauty, which is in this year's Fringe Festival. In this play, LeRoy has stopped drinking and has pulled his life together. Asha, LeRoy, and their now out gay son, Rudy, seem to have made beautiful lives for themselves, but past deeds come crashing back into their lives.
But as I said this is a trilogy of plays. The third and final play of this trilogy has yet to be written. Much of it I can already see in my mind's eye. People ask me, "Is this your life? Is this autobiographical." Yes, and no. I consider this to be a piece of fiction, but much of the material in the plays overlaps with my own life. I am a domestic violence survivor. I really hope that through this play and other works, I can shine a light on the very dark topic of domestic violence. It may start within families, but the devastating effects ripple throughout all of humanity.
Before writing Sobriety of Fear and Veneer of Beauty, I never thought of myself as a writer. Even now, I consider myself an actor first. I have little experience writing, but I know how real people talk, and that is how I write. And I love storytelling. They say you should write what you know. Well if there is one thing I know, it is domestic violence and substance abuse. I have lived it.
[adsanity_rotating align="aligncenter" time="10″ group_id="1455″ /]
I am working with some wonderful actors on this project who I learn from every day. I am also working with my best friend and collaborator Mediombo Singo Fofana. He directed both plays and he really helped me pull the first play together. I always tell him he missed his calling, he should be an editor. I am the writer, but he really helped me put it together. I do not think any of it would have happened without him. I adore Mediombo, but he drives me crazy at the same time. We definitely do not agree on everything. We have a different aesthetic. But there are many things we have in common and we collaborate so well.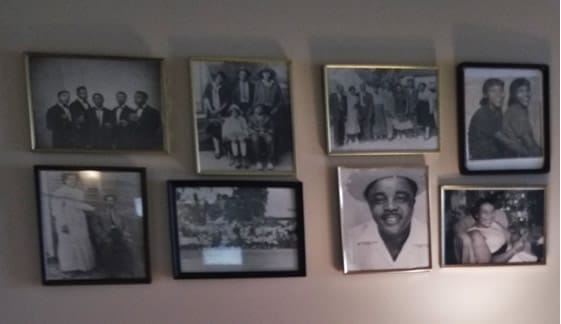 I am also grateful to Greta, Chachu, and Patricia and all the people who helped me with the first play and of course, to my cast and crew for this show.
I do hope that I meet some people at Fringe this year who also saw last year's play. If you came last year and come again this year to see the next chapter of this story, definitely find me after the show for a chat.
---
Shaun Johnson is an actor and playwright in Washington, DC. Veneer of Beauty is his second project in the Capital Fringe Festival.