It was March in Los Angeles when actress and dancer Emily Tyra was out jogging and she was unnerved by a feeling she had never felt before. She immediately went home and told her husband, and minutes later, suffered a seizure and lost consciousness.
"The next thing I remember is waking up in the ER and having someone tell me they found something on my CT scan and needed to transfer me to another hospital with a neurosurgery unit," she says. "That was a very blurry day. I was told I had a brain tumor the size of a golf ball in my head and they needed to get it out of there."
Tyra was diagnosed with brain cancer. A single brain cell went rogue, decided it needed to duplicate and over the course of several years grew to be a silently intrusive, malignant 4cm tumor in her right parietal lobe.
The parietal lobe is responsible for the brain's ability to understand the concept of objects in space—including balance and coordination, the chief components of dance.
"It was a day that completely changed my life forever. Over the course of the next week, I went into surgery and they moved about 90 percent of it," she says. "Essentially, I had brain cancer in the place where all of my dance skills came from. The part that was left behind had to be left there or I would have been paralyzed on my left side."
Since her craniotomy and chemotherapy, she has spent the last seven months retraining herself and getting herself back to the place where she can dance. But it wasn't going to be an easy journey. In fact, she was told she would probably never dance again in the way that she did before.
"That idea to me was so devastating right off the bat," Tyra says. "Recovering from a craniotomy in general is about a year-long process, so of course, I wanted to get right to ballet class so I could re-wire all of the things taken out."
Her recovery started with walks around the block, and lots of "walking into furniture," and it took a while for her to even reach out her hand and grab the correct thing. But as the weeks and months went on, things started to improve. "It's pretty remarkable to me how rapidly the brain can regenerate and rewire itself to function."
"Dancing has been a really important part of my life. It's the only reason I've ever done anything," Tyra says.
Growing up in the Twin Cities, just outside of Minneapolis, Tyra's mom put her in dance classes at a young age because she was shy and thought it would bring her out of her shell.
"Over the years, and into my teen years, it really became the only thing I wanted to do," Tyra says. "I started getting recognized and getting scholarships to travel and study. Out of high school, I started auditioning for ballet schools. I always took to it. It was a way for me to be bigger than the person I was naturally. I've always been kind of an observer, a little more subdued. I'm not a look-at-me kind of person in general, but wearing a suit of an entertainer allows me to be this kind of big entity I always dreamed of being in a safe environment."
After living in New York for seven years and finding success on Broadway in shows such as Hugh Jackman Back on Broadway, Chaplin the Musical and Nice Work If You Can Get It, Tyra was offered a part on the CBS show, Code Black, so she and her now-husband moved to Los Angeles, where she still lives.
[adsanity_rotating align="aligncenter" time="10″ group_id="1455″ /]
But when Matthew Gardiner called her to see if she would come back East to play Cassie in Signature Theatre's A Chorus Line, even with all she's been going through, Tyra decided to say yes.
Truth is, she's been asked to play Cassie before but always turned the role down.
"A Chorus Line is an iconic show for a dancer and throughout my career, I have always been asked if I ever did the show, or would do the show, and to be honest, I never wanted to do it because everyone wanted me to do it," she says. "It's also such an iconic piece, I wondered where the room for the artistry was because it's been done so many times and was so set in stone. I didn't want to feel confined by it."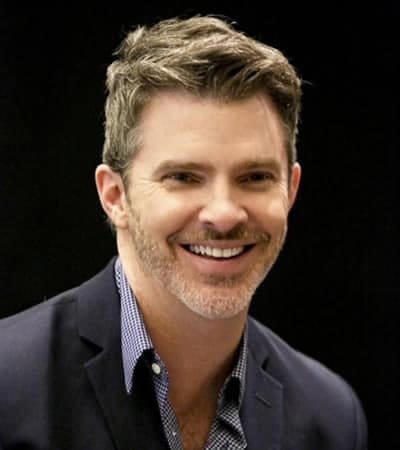 A big reason for her about-face was Gardiner's sell that Signature had the rights to take liberty with it and re-choreograph Michael Bennett's Tony-winning choreography.
"I was immediately on board," Tyra said.
Charged with that new choreography is Denis Jones, who worked with Signature and Gardiner in the 2017 production of Crazy For You.
"When creating new choreography for a beloved classic, one eye is very much on delivering to the audiences the experience of A Chorus Line that is consistent with the experience it has given audiences for decades now," Jones says.
It's challenging, of course, in that much of the choreography is also in the script. The dance combinations that are being taught in the audition, much of it is on the page, i.e. they say "Step, kick, kick, lead kick, touch." So Jones has to simulate steps that are in line with also what is scripted.
"But much of the choreography is also just psychological or emotional exploration that's happening within the dancers' heads and I think there's tremendous freedom there in terms of what the dance language is, because how do we dance in our heads? That could be anything," Jones says. "The estate has granted us the rights with the knowledge that we are creating a brand-new production of it. The responsibility that comes with that as the choreographer is to actually deliver that."
Jones notes he's been blessed with an incredible room full of dancers who are not only technically extremely capable but are also very interesting and curious and unique performers who seem to be very excited about the idea of telling this story in a different way.
---
A Chorus Line runs from October 29, 2019 to January 5, 2020. Details and tickets
---
"When you create new choreography for a new group of dancers, that is a collaborative effort," he says. "That's when I'm able to take a huge leap forward, when there are bodies in the room to explore with and see what it looks like, to see if I'm making mistakes or to see if I'm on the right track. I always say if they don't look good, I don't look good."
Tyra was up for the challenge. She felt her recovery was going strong and she wanted to be a part of what Signature was doing.
"When I watch the original choreography for Cassie, I have almost a panic attack. It's very thrashy and I'm personally not that kind of dancer—I'm very ballet trained and I'm tall, so her movements look and feel very uncomfortable," she says. "Knowing that Denis wanted to cater to my strengths was this incredibly satisfying and respectful process. I would leave rehearsal and think all of my 21-year-old dreams are finally coming true."
Cassie's story is that of an artist who has persevered and won't take no for an answer. That defines what Tyra has been going through in a nutshell.
"The thing with all this is there was no reason. There is no cause for brain cancer, and they can't trace it to anything," she says. "When something tragic happens to you, you seek answers and that could be your downfall. I found that if I was just at home, retracing my life and wondering how this all happened to me and why, I would go crazy and go into a dark place. The only thing that feels reasonable to me is to keep going."