The Lansburgh Theatre is now the Michael R. Klein Theatre, Shakespeare Theatre Company announced at its Gala on November 4, 2019.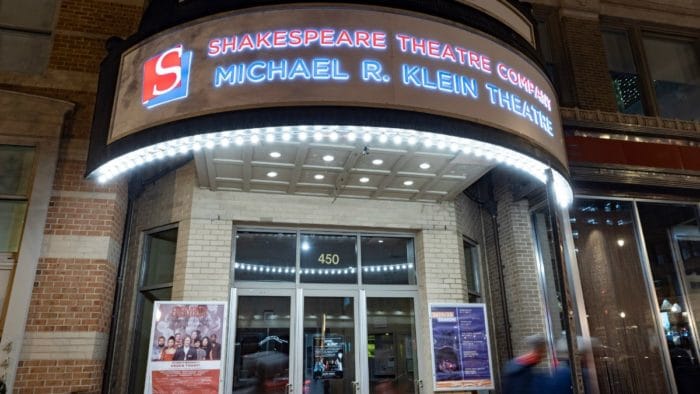 The new name recognizes local philanthropist Michael R. Klein, whose guidance and support has been an important key to the growth of the company. He has served as Chairman of the Board of Trustees, forged the relationships that brought in such critically acclaimed productions such as King Charles III, An Inspector Calls, Waiting for Godot, and 1984, and has sponsored STC productions ranging from Christopher Marlowe's Tamburlaine, which opened Sidney Harman Hall in 2007, through Branden Jacobs-Jenkins' Everybody, which is playing at the theatre which now bears his name.
"On Opening Nights, I always see Mike," Chris Jennings, STC's Executive Director offers. "He cares so immensely about our theatre, the plays we produce, and everyone onstage, backstage, and in the audience, and I can see it on his face."
Former STC Artistic Director Michael Kahn concurs, "I will never forget the joy Mike expressed when a production fulfilled its ambition."
"When Michael Kahn announced his retirement, Mike was an integral part of the search selecting Simon [Godwin]to join the company as our new artistic director," Jennings explains.
"Mike Klein is an outstandingly generous, visionary, and pragmatic Chair. He is, and has always been, the firmest believer in Shakespeare Theatre Company's mission," Godwin states. "Renaming the Lansburgh Theatre the Michael R. Klein Theatre is a wonderful way to thank Mike on behalf of everyone at Shakespeare Theatre Company—staff, donors, trustees, patrons, artists, students, and the entire community."