I would have wept no matter when or how Quotidian Theatre Company (QTC) closed.
I heard about it soon after the decision was announced, and wept again when it was reported here at DC Theatre Scene. I'm fond of a lot of theatres for a lot of different reasons, but this one? This one is something special to me.
Sometime in, I think, 2007, I got a call from Jack Sbarbori asking me if I would be interested in working at QTC. I was interested. I think I'd met Jack and Stephanie Mumford, co-artistic directors briefly after a QTC show, but had never worked for them. The shows I'd seen there told me all I needed to know – at least at that point. I asked when the auditions were being held.
Although the one show I'd seen at QTC – a jewel-like production of Shaw's notoriously difficult Pygmalion – made it clear that this was an unusual production company, it was standing there on a street corner talking with Jack on the phone that I began to see just how unusual a company it was. "Oh, you don't need to audition. I saw you audition for another show (note: Jack had been sitting in on another director's auditions for a play for which I wasn't cast!) and you're right for the part." And that was that. I was cast. Jack knew what he wanted.
I've been a devoted fan of the Company – and have worked there occasionally – for the ensuing 13 years. That was QTC's tenth season. They'll mount their next and last show – virus permitting – in Spring of 2021.
Twenty three years!
I can't say much about QTC's early years because I got there late, but as I ponder the sweet, sad gratitude I feel at the Company's ending, a few things stand out to me about the years I saw. They can call themselves "quotidian" if they like, but they were an extraordinary gathering of artists. Here's some of what I saw.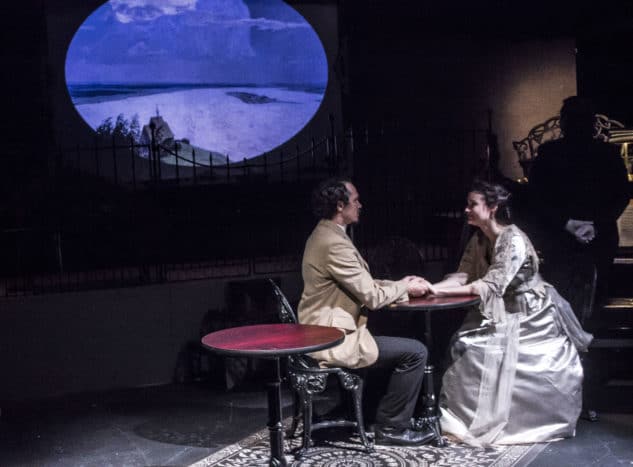 I saw that Jack and Stephanie – and by extension, all of the gifted and devoted artists they gathered into QTC's core – had a very clear idea of what they wanted to do, and that pure, simple idea defined the Company. It was this: they wanted to make plays that lifted the ordinary up into the light so that its extraordinary colors could be seen. They wanted you to feel, as I think Jack once said, as though you were watching life happening over the back fence. Nothing extraordinary; nothing astonishing. Just life, but life lifted up. The human spirit held up into the light so that we can see what we, even we ordinary folk, really are.
They wanted to make art that found the transcendent in the ordinary. They based the entire enterprise on a shared aesthetic. There was no other agenda – it wasn't theatre in service to something else. It was theatre, and a specific kind of theatre. "This is this – this isn't something else," to quote one Michael Vronsky. QTC was very clear about what it was. It had an identity.
I swear I once heard someone say at QTC "let's just dress up the actors and the stage – not the play." Drawn to Chekov, Foote, Miller, Shaw, Ibsen, O'Neill, and McPherson, they sought stories that focused upon and relied upon the simplest things about being human. They weren't out to dazzle or amaze or shock anyone. If Chekov's rifle was to be fired, it'd have to be offstage, thank you very much. But you'd know who fired it. And why. And what that was like for them. And what it was like for them later. And how they had to live with it … and soon you wouldn't remember a shot at all. But you'd still be thinking about the person who pulled the trigger the next day. And the next.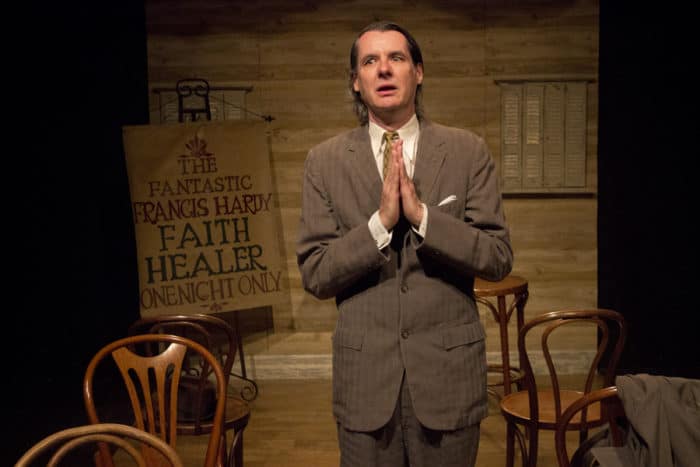 It's no contradiction that although they were intensely focused on stories and characters, Jack and Stephanie loved the craft of theatre as much as the art, and saw them as inseparable. The care they put into each costume and each set seemed to be an act of respect for the audience and for their collaborators. They wanted audiences to be "in the melting mood" as Shaw once put it: open to what was happening, ready for the characters and the ideas and the story to find a way into the head and heart. They wanted to craft the circumstances for that to happen for audiences, but also for the characters and for the actors through whom those characters lived. Nothing distracting; everything in its place. Even the lighting in a QTC production was sometimes all but invisible – because it was so completely right for the simple, ordinary things that were happening on the stage. We were to be moved and entertained – not dazzled.
Of all the things that were unusual about QTC, the way Jack worked with actors never ceased to stun me. Sometimes an actor could make the mistake of thinking that Jack was lackadaisical about how they did their work. Nothing could be further from the truth. He spoke less than any director in my experience, and at first, it was concerning to me. He took great care with blocking – had to, given the limited space in their venue! – but even in that he was fully open, preferring to see what the actors wanted to do with the scene's movement before stepping in and helping them shape their use of the exquisite space he himself – as set designer – was inventing for each play.
The most directive I saw him become was during our first play together – The Mollusk. All of the other actors had worked out their British accents, apparently in advance, and they were very credible. I, on the other hand, was rehearsing in my usual mush-mouthed cross between middle Appalachia and … oh, I don't know what. Far into the rehearsal process, he apparently got worried. He said to me, privately, and very gently "you are going to bring the accent in, right?" I said that I would, and he said "good. Take your time." Funny thing: I don't think I ever worked harder on a dialect before or since. It worked.
I had about nine months to prepare for St. Nicholas, my last QTC show, a luxury I'd never experienced anywhere and I was thrilled. There was a lot of text – more than I'd ever had – and it was a play I loved – a role I'd always wanted to play. I was kind of thinking that after that show, I'd step away from acting and be happy that my "list" was as complete as it would ever be. Every actor has a "list."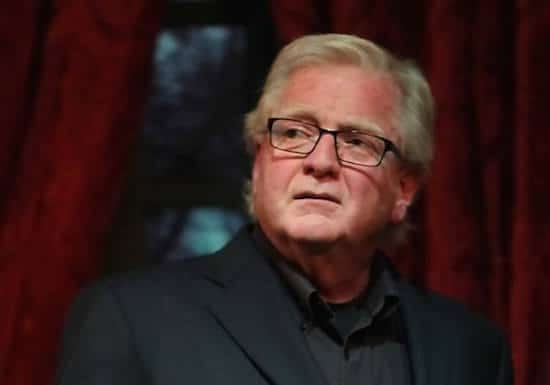 What I didn't know was that I had a longstanding, undiagnosed heart condition that showed up when I tried to start working on the role. The months ticked by and I told Jack about the difficulty I was having. I was starting to panic. I got medical help. Six weeks before opening, I had my book in my hand through every rehearsal. I had, at most, two pages memorized. My doctor got me a procedure. It helped for a while. Another procedure. It worked for an even shorter while. I was terrified. Not that my heart might give out – that'd be fine with me. Just get me through this beautiful play that Jack had entrusted to me!
He never waivered. The most he said was "you've never let me down." He shrugged. "It'll be fine. I like what you're doing with it." I got another, more involved procedure. It worked. Nine months had become three weeks to prepare and Jack never blinked. He'd really, truly given me the play.
QTC never waivered from its mission: to make a specific kind of theatre that was defined solely by an aesthetic of lifting up the ordinary to reveal human beauty and transcendence. Jack and Stephanie never yielded to the temptation to let their other concerns in life – their social and political concerns, for instance – influence their selection of plays or their style of production. That just wasn't what QTC was about. They never let marketing concerns drive their aesthetic, either. They just poured everything they had into what they loved, and invited artists and audiences in.
It was hard, sometimes maddening work. Their commitment to paying their artists and creative team made life difficult. Marketing was very difficult – print media never paid much attention to them and didn't hesitate to include a review of the seats (not the best) on at least one occasion. In the economy of theatre life, artists are often drawn to the venues that will get them seen and get their names into reviews, but if they took a pass on QTC, they missed out on an artistic experience like no other.
QTC adapted to the lack of attention in print more easily than most and never seemed tempted to do more "popular" stuff in order to draw more popular attention. They even took advantage of the dearth of attention in print: the critics didn't stand as gatekeepers as they might have, so the relation between the art itself and the audience was a bit less cluttered. That happened naturally, not as an intentional stylistic flourish. It just happened.
As a result, a sort of community formed between the Company, its artists and its audience. There was an intimacy before, during and after performances that was mostly accidental. Not everyone wants to mingle with a bunch of actors after a show, and not all actors want that, either. But those who did found it easy to do. So it wasn't unusual to see Helen Hayes Award winners hanging out after the show with the front-of-house volunteers (who were often artists themselves), the QTC board, audience members, tech crew, and actors and directors from other companies across the city who were between shows and had a night off.
I've seen that elsewhere, but usually not as effortlessly. That sense of community led some to believe that QTC was a "community theatre," and it was, but only in the sense of having a strong sense of communion between artists and audience. That QTC – which embraced both union and non-union players and paid everyone – could be mistaken for a community theatre because it felt like a communal experience to be there was a testimony to the intimacy born of the Company's clearly define "sense of self" and its commitment to bringing the human spirit to light in a small scale, finding grandeur in the ordinary. Artists who'd performed in nearly every "professional" theatre in town could be communed with intimately, onstage and off.
It led to some oddly amusing conversations. "Thank you so much … that was every bit as good as anything I've seen in a professional theatre and I've seen plays at …" could be heard offered to artists who'd played every major stage in our region – some who'd performed around the world for decades. Every time that I witnessed this, the compliment was accepted for the high praise that it was: audiences felt they'd been part of a profoundly human experience in way perhaps they hadn't been elsewhere. And for less than fifty bucks, usually with free parking across the street!
And now – we've been told (or perhaps reminded?) that QTC will end its run. You'd think things like this wouldn't be as affecting as they are, given that they are universal, given that we know and are constantly reminded by life itself that everything comes to an end, but that's just now how we tick and for that reason, I've wept over this, more in the way that I sometimes weep when I'm audience to a magnificent display of talent and commitment and we're all celebrating in community, applauding, maybe cheering.
That's how I'm experiencing the news that QTC will soon be no more. It's not news, exactly. It's an inevitability. I'm weeping as I stand and cheer for what Jack and Stephanie and their artists loved into being and gave to us all. My throat tightens as if to keep me from cheapening my gratitude with my words, and yet – words are what I've got.
We know more about mortality than we let on, most of the time. We can't constantly be aware of this fundamental fact – perhaps the one known fact of human existence – the fact that everything and everyone has a moment of life that is its own. A person, a tradition, a community, a nation … think of all the millions of ways we say "this, too, shall pass." Think of all the stories, the imagery and music that has lifted us up over the centuries, to help us address – or for a moment, escape – that central problem of being human: that we are alive, and know that we will die. Not the fact the it – we – will all pass away, but that we know this.  We know that we are alive and we know that we will die.
So grief exists, always, right alongside our joys, and right alongside our gratitude.
But I also know that every grief – no matter how deep and no matter how wrenching – is also a liberation. In having to let go, there is the prospect of something new – a new focus; a new love; a new noticing of what matters most; a new gratitude for what has been and a new curiosity, a new passion to live what is to come. That's what fills the space left by what we have been bold enough to love.
That new freedom, that liberation is shaped by what has gone before. So, nourished and brought to new life by what's been given to us, to the extent that we have embraced it, let's say goodbye to The Quotidian Theatre Company, and let our ovation celebrate what we've witnessed and an expression of our gratitude.
As everything is passing away, this can endure as long as we do: we are made livelier, our life is made worthier, by what we have lost. It's as close to immortality as we come, I think.
"What is excellent, as God lives, is permanent."
Yep. QTC is shuffling off. But I've got it right here. My gratitude holds a place open for my memories of the most excellent things that QTC loved into existence in its 23 years traffic on the stage.