Arena Stage, whose ten-play season was cancelled earlier this year by coronavirus, has announced that it intends to restage in 2021 three of the plays it lost this year. To that contingent, Arena will add a world premiere musical, and stage another musical which it had already slated for the 2020-2021 program year.
Arena's first 2021 production might also be called play, interrupted – a continuation of Celia and Fidel, whose run was halted when the pandemic spread past the point of safety. Eduardo Muchado's story of a struggle between Cuban revolutionary Celia Sánchez and head of state Fidel Castro over ten thousand Cubans seeking refugee status won this accolade from DC Theatre Scene's Gregory Ford: "There are moments in this mesmerizing production of Celia and Fidel during which the entire audience holds its collective breath. We watch as a battle is being fought and a choice is being made….Is Fidel a selfless servant of the revolution? Or is he an egomaniac who simply enjoys being in power in a patriarchy?" Arena Artistic Director Molly Smith directs; from January 22 to March 7.
From March 11 to April 25, Arena will produce Toni Stone, Lydia Diamond's (Stick-Fly) story of the first woman to ever play in the Negro Leagues – or in any otherwise all-male league. (Stone played second base for the Indianapolis Clowns. The person she replaced in that position was Hank Aaron.) Jonathan Mandell, reviewing the New York production, noted, "There are funny scenes and pointed scenes — scenes that touch on the racism and sexism of the era." Co-commissioned by director Pam MacKinnon and based on Martha Ackerman's "Curveball: The Remarkable Story of Toni Stone," Diamond's script tells the true-life story of a woman whose baseball accomplishments were only one part of an astonishing life.
Arena will next dip into August Wilson's vast oeuvre to product Seven Guitars, the story of Schoolboy Barton, a musician whose song unexpectedly became a hit while he was in prison. Released and back in the Hill District prior to going to Chicago to sign a new record deal, Barton decides to right some wrongs before he goes, with disastrous results. Arena favorite Tazewell Thompson will direct; from April 23 to May 23.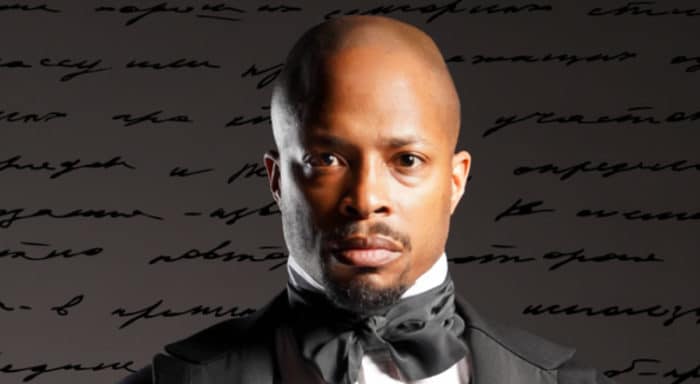 In addition to these three recovered plays, Arena will introduce a world premiere musical: American Prophet: Frederick Douglass in his Own Words. Co-written by Charles Randolph-Wright (Motown the Musical), who will direct, and Marcus Hummon, who wrote the music, this play will feature Cornelius Smith Jr. (Scandal, on ABC). From May 28 to July 3.
Finally, Arena closes its new season with a musical which has set box offices in Canada on fire. Britta Johnson's Life After is the story of a sixteen-year-old who gets in a fight with her father, a well-known self-help author — a few hours before he dies in a car crash. Complicating matters, he had no reason to be where he was when he died. Though the musical is only seventy-five minutes long, "[t]he emotional territory it covers, the characters it empathetically draws…the thematic heft it carries and the sheer impact of the production rival any full-length, two-act play," says Toronto Star reviewer Carly Maga. The musical won best musical award from the 2015 Toronto Fringe Festival, where, Maga notes, it "drew early comparisons between Johnson, only 26, and Stephen Sondheim."  This musical will run from August 13 to September 26; Annie Tippe directs.
While Arena anticipates that the pandemic will be sufficiently in retreat to allow the shows to go on in 2021, Executive Producer Edgar Dobie pledges that the company will take things cautiously. "Our North Star remains the health and wellbeing of our employees and artists. Equally, it is our duty to adhere to all health authority directives in creating a safe place for our many patrons to gather to enjoy a production." Dobie said. "Let's keep Arena in the low risk cohort of institutions that will emerge from this pandemic changed for certain and as purposeful as ever."