On Thursday, July 16, seven gender diverse artists and leaders in our theatre community gathered for a Roundtable to talk about the barriers that Black women, femmes, and nonbinary folx face in our community, guided by JR Nexus Russ. Watch the full discussion on the DCTS Facebook page.
These conversations are not new. Whiteness and White Supremacy in Theatre is traumatizing.
"If we talk about all the ways theatre has traumatized us, all the microaggressions, all of what sometimes feels like death from a thousand paper cuts, we'd be here all year. We'd be here a decade."  ~ Paige Hernandez (She/her), multidisciplinary artist, administrator, hip-hop lover, and the newly named Associate Artistic Director at Everyman Theatre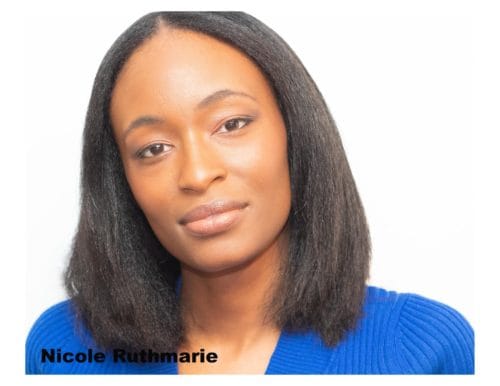 "I've had so many conversations about whiteness in theatre and how pervasive it is, and how often I have had to make myself small." ~ Nicole Ruthmarie (She/her), Actor, dog-walker, activist, writer.
"My first response to this issue is that it is not my issue to fix, because it is not an issue that I made. Systematic Oppression of black people was not made by black people, so why should we be the ones to fix it?" ~ Temídayo Amay (They/Them), Performance Artist, Producer, Director, Filmmaker (If it's art they've probably tried it).


"What can we do to change it? Not leaving it up to us to start those conversations." ~ Billie Krishawn (she/her), Pre-Quarantine?: A Full Time Actor, Since Covid?: Community Care Activist.
An hour truly was not enough time to even begin to scratch the surface, but these panelists, generous with their time and spirit, dove hard into the issues. They identified and unpacked so much of the hurt and pain that our gender diverse black colleagues face in the arts, and did so with a care and thoughtfulness that is often overlooked by their peers due to the automatic labels that get assigned to them (in itself its own kind of pain).
"Every time I've been in a production, you're labeled as a problem because you had the nerve to speak up for yourself. It's this insidious feeling that you're supposed to be grateful because you were invited to the table." ~ Boneza Valdez Hanchock (She/Her). Actor, Podcaster, Writer, and trying to stay sane.


"If I had to summarize the way in which I've been hurt as a black woman in theatre, is the perception that I have an endless endurance for pain. We're perceived as being able to take everything." ~Farah Lawal Harris (She/Her). Artistic Director of Young Playwright's Theatre, 3rd Generation of the Welders, Playwright, Actor, Mom, Plant Enthusiast, a Daughter, a sister, a friend.
I urge you to watch the video, linked here. It is so much truth packed into a single hour, which needs to be seared into the minds of theatremakers, artists, audiences, and donors. We look at the past few months as a time of transformation, but I'm telling you that we have only begun to arrive at the starting gates, and there is so much work to be done.
"I need y'all to figure it out for yourselves, so that you can show up for me. Because when you show up for me, you show up for yourself as well." ~ Temídayo Amay
So now you're at the starting gates, facing what looks like the insurmountable overhaul required to make our theatre community a more just, a more equitable, and a more safe environment.
"The solutions that we need now, where the world is asking us to go as humans?  Where it's asking us to go as a theatre community? Where it's asking theatre people to go? It's beyond the imaginations of white people. Those solutions will not be found in the imaginations of white people and we all know why." ~ Lady Dane Figueroa Edidi (She/Her), Performance Artist, Playwright, Advocate, Priestess, Healer, Artist Author, Goddess.
 "For DC Theatre specifically, for artistic leadership, and also artists: I would love for Racism, Transphobia, Ableism and all the other isms that affect people who are historically oppressed to be treated with the same level of seriousness as sexual harassment." ~ Farah Lawal Harris
"We also need to be talking about the shadow work; the work that is in you, that has come from your bloodline. What we are continuing to ask you to do is go inside yourself and break it! Break the bond that continues to haunt you in that way because it is haunting. It is oppressing you. It is killing you from the inside out. Heal yourself, na? Because I'm not about to try and heal myself and then go into the rehearsal room and have to heal you too." ~ Temídayo Amay
Begin by listening to these words. Sit in your discomfort. Challenge yourself. Then open your eyes and get to work.
Many of these artists are accepting donations, gifts, and reparations. Ways to contact them and support them are listed below.  
Nicole Ruthmarie (She/Her)
Website:
Instagram: @Yourruthmarie
Paypal: @ruthmarie09
Cashapp: $Nicoleruthmarie
Venmo: @Nicole-Ruthmarie
Temídayo Amay (They/Them)
Email: [email protected] and [email protected]
Instagram: TemidayoMA
CashApp: @momoaki (Black Life Sanctuary)
Venmo: @momoaki
Billie Krishawn (She/Her)
Website
I need funds for my activism work, visual art and housing:
Instagram @AbsoluteReality
Cash app $Huggingishealing
Paypal/Venmo @BillieKrishawn (
Boneza Valdez Hanchock (She/Her)
Facebook: Boneza Valdez Hanchock,
Instagram: @bo_in_the_world
Farah Lawal Harris (She/Her)
Website
Lady Dane Figueroa Edidi (She/Her)
Website
Venmo: @ladydanefe
Paige Hernandez
Website
JR "Nexus" Russ (He/Him)
Ask Dear Nexus – askdearnexus.com
Instagram – instagram.com/askdearnexus
Facebook – facebook.com/AskDearNexus
Twitter – twitter.com/AskDearNexus
Paypal – paypal.me/AWayofLife0
Patreon – patreon.com/askdearnexus
[Editor's note: These artists have asked you to listen. They have asked you to take in their insights and do personal work. Now we ask that you be part of creating change by sharing this article with your personal and professional networks.]