Statehood for the District of Columbia has always been a fraught enterprise. It wasn't until 1961 that Washington residents could vote for President; and before 1973, Congress appointed DC government's overseers. The District now has its own Mayor and Council, a non-voting representative in Congress and a "Shadow Senator", and the right to send electors to the Presidential plebiscite, but things have remained stagnant for the last forty-seven years, more or less.
The 51st State is a docudrama ostensibly about DC statehood but more broadly about the discontents of the present age, particularly involving racism.
The most immediate problem, of course, is that the District is full of despised people – that is to say, Democrats, who are despised by the Republicans whose concurrence has generally been required, at least since 1973. The addition of DC as a State would mean two new Democratic Senators, which, for the Republicans, would be the definition of the apocalypse.  In 2012, Republican Presidential candidate Newt Gingrich made the startling proposal that we colonize the Moon and make it a state, giving rise to the possibility that Moon people would achieve statehood before the people of DC.
Aside from partisanship, there is a current of ugliness in the still-widespread opposition to DC statehood. Some of it is racism, of course, but much of it is hostility to those of us whose main mission in life is to make the government work. Thus the Hon. Tom Cotton (R.-Ark.) rose in the Senate to argue that – I'm paraphrasing here – DC should not be a state because it was full of pointy-headed bureaucrats, as opposed, say, to Wyoming, which has less people but whose population is employed in more diverse (and, by implication, more honorable) ways.
Still, even Republicans, after a fashion, recognize the unfairness of depriving residents of the District of representation. The late conservative pundit James Kilpatrick advocated retroceding most of the District to Maryland, thus assuring Washington of a voting House member and significant influence over the election of Maryland Senators. This proposal was a nonstarter with most DC Statehood activists, however.  In the early part of this century there was some agitation for a proposal to give DC's House Representative voting rights in return for an extra House member in Utah; the Bush Administration put the kibosh on that plan quickly, insisting that it would require a Constitutional Amendment. Counterintuitively, it may be easier to make DC a state than to give voting rights to its member of Congress; the Constitution does not define the District's dimensions, only its function. A mere statute could separate the living, breathing part of DC from the seat of government, and give it statehood.
This objective, more or less, is behind the latest effort of Arena Stage to surmount the effect of the pandemic by presenting a film featuring stage actors in lieu of actual stage productions. The 51st State is a docudrama ostensibly about DC statehood but more broadly about the discontents of the present age, particularly involving racism. Except for a nicely crafted passage by Karen Zacarías about a Professor (J.J. Johnson) who likens DC's years as a territory to his own family's years as renters on the property they eventually bought, statehood seems like an add-on to the litany of observations and grievances which the characters raise. In fact, aside from the Professor, the character who gives the most extensive treatment to Washington statehood is a conservative lawyer (Michael Glenn), who opposes it.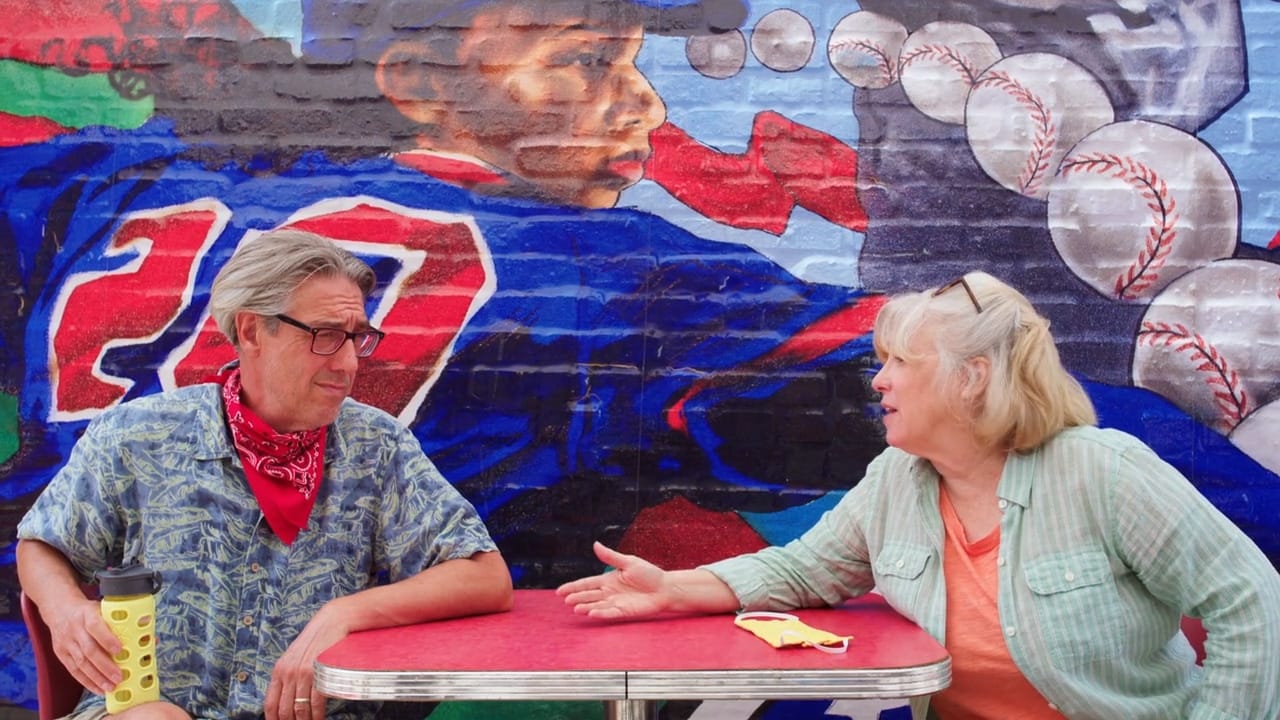 The result is somewhat diffuse, which is appropriate for our present dilemma. Unlike the civil rights movement fifty-five years ago, where the objectives were relatively clear (Pass the Civil Rights Act! Pass the Voting Rights Act! End segregation! End the Poll Tax!), there is now a consensus on the problem, but not the solution. Thus, for example, in Farah Lawal Harris' Real Change, Howard (Jason McIntosh, doing excellent work) rails against the gestures his "liberal" friends make toward change, while more important questions go unanswered. He cares not one whit whether Washington's football team is called the "Redskins" or not; he wants change in the criminal justice system.
A word about how this film was put together. Ten DC-area playwrights interviewed Washingtonians for their views on statehood, and, more broadly, the condition of our country and our society. Then, from that dialogue, they constructed a narrative that was more coherent and dramatic. ("Writing isn't life," wrote the writing teacher Gary Prevost, "It's life's greatest hits.") Then, local actors deliver those narratives in cinema-verité fashion, usually to good effect, interspersed with news clips and videos taken from the demonstrations and the police actions around them.
Much of the narrative concerned the Black Lives Matter protests immediately following the murder of George Floyd.  Thus Joy Jones, in Deb Sivigny's Hope (for him) portrays a young mother who takes her children out to see the protests, and is encouraged by their responses; in Aria Velz's Just, Dani Stoller is a young White woman struggling with whether her participation is adequate; in Dane Figueroa Edidi's On Faith, Love and Jesus the Revolutionary, Todd Scofield plays a minister from a conservative family who believes that the Gospel compels him to stand on the side of the demonstrators; in Mary Hall Surface's Where I Sit, Jacob Yeh is an immunocompromised man who gives information to protesters but longs to take a more direct role; in Teshonne Power's No More Running, Justin Weaks is a young man of ambition who has nightmares in which he runs from the police; and in Otis Cortez Ramsey-Zöe's They Say, Sheri Edelin and Thomas Adrian Simpson are a retired couple  who have traced our dilemma to an interlocking system of failures in the education, health care and criminal justice systems. Some of these work better than others – Edelin and Simpson are the only scene partners in the film, and they do fine work; Jones is particularly effective as an uncomplicated person whose faith in God and the future anchors her in the face of near-incomprehensible stress.
To my mind, though, the most effective segment is the last one – Gregory Keng Strasser's go, in which a man (Gary L. Perkins III) describes the time police chased demonstrators down Swann Street and corralled them in an apartment building – from the point of view of one of the demonstrators. Strasser, director Psalmeyene 24 and Perkins create a gripping narrative with sensational rising and falling action which climaxes in a mysterious denouement. With most of the passages, you get a sense of the narrator's point of view; with go, everything is the event, and the narrator is a sort of everyman, by which I mean he could be you.
A docudrama worth its salt represents all points of view, which is why Caleen Sinnett Jennings' Michael is so important to this piece. Michael (Glenn) opposes DC statehood and is skeptical of the reaction to Floyd's murder in DC and elsewhere. To Michael, most police officers are honorable people who must discharge a dirty, difficult and dangerous job; to defund the police (for example) would be toxic to the marginalized communities which need them the most. To Jennings' credit (and Glenn's) Michael is not a redneck, buffoon or straw man; his views are thoughtful and well-articulated, if a tad archaic (the DC government he describes sounds like Washington in the 1990s, and he praises the long-terminated relationship between Britain and Hong Kong and Singapore).
I do not expect The 51st State to turn the heart of Senator Cotton or any of his Republican colleagues favorably toward H.R. 51, the D.C. Statehood bill, which passed the House in June. Still, this film, which is free on the Arena Stage's webpage, and on their YouTube channel, can give you an hour's worth of insight into the struggle which is defining our times.
————–
The 51st State. Concept and film direction by Molly Smith. Consisting of Real Change, by Farah Lawal Harris, directed by Paige Hernandez, featuring Jason McIntosh; The Professor, by Karen Zacarias, directed by Molly Smith, featuring J.J. Johnson; On Faith, Love and Jesus the Revolutionary, by Dane Figueroa Edidi, directed by Seema Sueko, featuring Todd Scofield; Hope (for him), by Deb Sivigny, directed by Anita Maynard-Losh, featuring Joy Jones; Where I Sit, by Mary Surface Hall, directed by Hernandez, featuring Jacob Yeh; They Say, by Otis Cortez Ramsey-Zöe, directed by Smith, featuring Thomas Adrian Simpson and Sherri Edelin; Michael, by Caleen Sinnett Jennings, directed by Sueko, featuring Michael Glenn; Just, by Aria Velz, directed by Maynard-Losh, featuring Dani Stoller; No More Running, by Teshonne Power, directed by Psalmayene 24, featuring Justin Weaks; and go, by Gregory Keng Strasser, directed by Psalmayene 24, featuring Gary L. Perkins III . Director of Photography John Stuhldreher and Bryan Ereckson . Boom operator and Audio Abdul Kahn . Editor Jeremy Koller . Composer Nick "the 1da" Hernandez . Additional music by Chukwuma "Meka" Enechionyia . Title Sarah Asper-Smith . Still photograph Suzanne Blue Star Boy .
Taken from interviews with Joshua Daniel, Chuckwuma "Meka" Enechionyia, Michael K. Fauntroy, Howard Franklin II, Rita Hadden, Wilbur Hadden, Allison Handel, Jon Jon Johnson, Christina Kposowa and Amiri Nash, among others . Produced by Arena Stage . Reviewed by Tim Treanor.