If there's one holiday that screams 'theatre' it's Halloween, and we've found some spooky spectacular events from our local theatre producers.
Available now

Master of horror Alex Zavistovich produces spine-tingling Edgar Allan Poe dramas on Poe on the Air heard over NPR.  Part 1 of Never Bet the Devil Your Head is online now.Part 2 will be waiting for you in time for Halloween.
Listen on NPR. 
A Midnight Dreary: All Things Heard in the Heavens and the Earth
We Happy Few at Home brings you four tales of terror spread over two audio broadcasts:
The Masque of the Red Death, The Cask of Amontillado
, (available now,
our review
) and
The Tell-Tale Heart and The Premature Burial
, available starting Oct. 28.  We Happy Few promises to "stimulate the senses, provoke the imagination, and stir up fear in the hearts of the most reckless."
Tickets: $10. Box of extras: $10.  Tickets here.
Wednesday, Oct 28, 7pm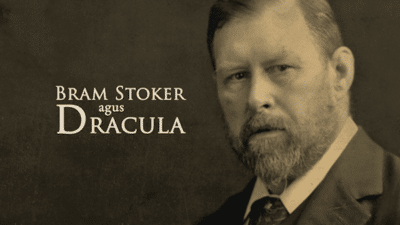 Bram Stoker agus Dracula from Solas Nua
Dracula has delighted fans of the creepy for more than a hundred years, but little is known of its creator, Bram Stoker or of how his Irish background influenced the Count himself. Solas Nua is presenting the 2011 documentary Bram Stoker agus Dracula followed by an after-film discussion with Dacre Stoker – Great-grand nephew of Irish author Bram Stoker.
Free. Register to watch
Friday, Oct 30, 8pm
Saturday, Oct 31, 8pm
Halloween SPOOKTACULAR: A Radio Drama
Their graduation from  Shakespeare Theatre Company's Academy for Classical Acting, marred by Covid, was turned into audio dramas. Two graduates were intrigued enough by that experience to produce some spooky radio plays based on old Victorian ghost stories, including works by Mark Twain, H.G. Wells, and W.W. Jacobs, among others in time for the holiday. The fun's already begun on Instagram – cast meets, spooky trivia and more @halloweenradiodrama.
Available for listening October 30th and October 31st on YouTube.
An opening night Zoom party is scheduled for 7 PM EST on October 30. Celebrate with the cast in your best Halloween costume. RSVP at https://bit.ly/3o5f93v.
Friday, Oct 30, 8pm
Synetic Theater's Virtual Vampire Ball 
A live-streamed, interactive digital Halloween Party. Guests will enjoy clips from classic Synetic shows, and can participate in Halloween-themed trivia, as well as a costume contest judged via Instagram by favorite costume designer team, Erik and Ré Teague. The night will finish with a quick dance lesson to a famous spooky song, and a Zoom dance party where guests can show off their new moves.
Tickets: Pay What You Wish available here.
Saturday, Oct 31, 8pm
Keegan Theatre Galaween Special
Original Halloween-themed entertainment written and directed by Monique Midgette and featuring some of DC's favorite artists, including Oscar Ceville, Solomon Parker, Rebecca Ballinger, Chani Wereley, Jade Jones, Dana Nearing, Katie McManus, Shayla Lowe, Andre Hines, and Willie Garner. Virtual pre- and post-show parties on Zoom will feature a Halloween costume contest, cocktail mixing demo of Galaween Signature Cocktails and the final countdown of the Galaween Silent Auction.
Tickets start at $35. Details here.
Saturday, Oct 31, 8pm
TWIST – Halloween at the Manor
Here's a virtual journey into the unexpected and unimaginable. TWIST combines the best elements of escape rooms, immersive theatre, and stab-you-in-the-back TV shows. Each journey into the TWIST Manor requires creative problem-solving and cunning collaboration to maneuver and masquerade your way towards victory.  If this sounds like fun, don't wait until the last minute to get your tickets. TWIST nights sell out quickly.
Tickets start at just $5. Details here.
Saturday, October 31, 7:30pm
To close out its aptly-named Parking Lot Concerts, NextStop Theatre turns from cabaret to comedy on Halloween night starring Rebecca Ballinger (co-star of the sketch comedy series Rebecca and Becca in Space) and Joshua Simon.  The two have planned a night of games, songs and skits under the stars.
$40 single stool; $80 table for two. Details here.