Regular contributors to DC Theatre Scene
(Click on their names to view their DCTS archive)
Lorraine Treanor, Publisher and Editor
As editor for DCTS, Lorraine Treanor has the best job in town, and makes it all happen from a log house in Waldorf, MD. She attended Emerson College in Boston, Massachusetts, intending to become a theatre producer. She produced plays and concerts in her hometown of Chicago, and two Capital Fringe shows. Her daughter, Nina Norris, is an artist working in Chicago. Life's a blast because she shares it with her husband, writer Tim Treanor.
John Bavoso is a DC-based playwright, book and theatre reviewer, and marketer. He is a member of the Dramatists Guild of America and a Pinky Swear Productions company member. His plays have been produced or developed in DC, Virginia, New York, Colorado, Texas, and Sydney, Australia. John's short plays include Adam & Steve, Kylie and Janet and Robyn and Cher, Happy Hour, and Threat Level: Cream, while his full-length works include Olizzia, Over Her Dead Body: A Bluegrass Benediction, and BLIGHT. John-Bavoso.com 
Jayne Blanchard has been a critic covering DC theater for the past 10 years, most recently for the Washington Times. Prior to that, she was a theater critic in the Twin Cities and a movie reviewer in the Washington area. A proud resident of Baltimore, she now reviews Baltimore productions for DCTS as well.
Meaghan Hannan Davant is a freelance writer and recovering lawyer with an unabashed love for theater of all types, and musical theater in particular. She has written theater reviews and various other pieces for print and online publications, including Washingtonian magazine, and is thrilled to be working with DC Theatre Scene. Given her druthers, Meaghan would be on the stage herself. She has performed in professional and amateur productions from the age of 8, from Bangor, Maine (her hometown) all the way down the East Coast. She holds an undergraduate degree in English and Theater from Princeton University, a Masters in Journalism from UNC-Chapel Hill, a law degree from Duke and has had acting and voice training at NYU-TISCH's CAP-21 program and Studio Theatre. When she's not writing or enjoying a show, she loves to spend time with her husband, two kids, and mini goldendoodle Leo in her Capitol Hill neighborhood.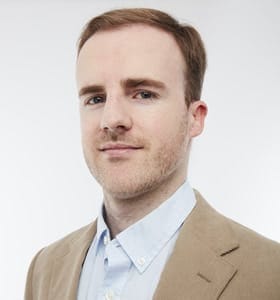 Ben Demers is a DC-based communications professional, writer, and DCTS Board Member. As a digital media strategist by day, he relishes the transportive experience of live theater and still gets chills when the lights dim before each show. He performed music and theater productions extensively in high school & college and joins in short plays, open mic nights, and the occasional karaoke binge when he can. He received an MA in Public Relations from Georgetown and a BA from Vassar College.

Gregory J. Ford has been an actor and singer in the DC area for many years. He has been a Playback Theater practitioner and is a Clinical Practitioner in psychodrama.

Missy Frederick has been a theater critic in greater Washington since 2005, when she began as the founding critic for DCist.com. She has contributed arts and theater coverage to such publications as DCist, Washingtonian, the Washington Business Journal, and the Washington Examiner. Her arts writing has earned her awards with the Virginia Press Association, as well as a fellowship with the National Endowment for the Arts. Theater and food are her two main passions, and she spends her days working as cities editor for the national restaurant news publication, Eater DC. She lives in Falls Church, Va. with her husband John.
Susan Galbraith , multi-talented theatre artist, is co-founder of Alliance for New Music-Theatre where you can learn more about how her life in theatre which has been touched by the likes of Prince and Peter Sellars. She has collaborated on original works across disciplines, styles, and cultural expressions of music-theatre and is grateful to DC Theatre Scene for the opportunity to jump into the privileged audience seat from time to time to learn  from and be inspired by her colleagues making theatre and opera in the Greater Washington area.
John Geoffrion is an actor, director, producer, playwright and all-round thespian who has performed with regional, summer stock, small professional and local theatres between New England and DC over the past quarter century. He holds an MFA in Acting from Catholic University, and has recently returned to the Capital with husband and infant son after seven years in the Boston theatre scene. He co-founded the Hub Theatre Company of Boston in 2012.

Christopher Henley began acting (1979) and directing (1980) around DC with Source Theatre Company. He was a founding Ensemble Member at WSC Avant Bard (formerly Washington Shakespeare Company); was its Artistic Director for more than 16 years; and continues as its Artistic Director Emeritus and as a member of the Acting Company. Other theatres at which he has worked include SCENA Theatre (founding company member), Longacre Lea Productions, Folger Theatre, The American Century Theater, Quotidian Theatre Company, and Ambassador Theatre, in addition to several companies no longer functioning, such as Cherry Red Productions, Spheres Theatre Company, and Moving Target Theatre.

Debbie Minter Jackson is a writer and has performed in musical theater for decades.  Originally from Chicago, she has hit stages throughout the Midwest and the  Washington, D.C. area including the Kennedy Center in productions with the legendary Mike Malone. Her scripts have been commissioned and produced by the old Source Theater and festivals in New York.  She is a member of the play reading and discussion group Footlights and the Black Women Playwrights' Group and is in a  blissful partnership with her Bill.
Jon Jon Johnson is a multidisciplinary artist in the DC area. In another universe, he's a Spymaster, operating out of Fringe HQ in an ongoing battle against demons.
Alexander C. Kafka is a journalist, photographer, and composer. He has written about books and the arts for The Washington Post, The Boston Globe, The Chicago Tribune, and many other publications.
Alan Katz is dramaturg, critic, epicure, and occasional director in the DC area. Alan has worked for a number of theaters and playwrights around the DC area including WSC Avant Bard, The Inkwell, the Folger Theatre, and now with We Happy Few. He specializes in new play and adaptation dramaturgy, but he also reads Ancient Greek and works with Shakespeare every day as a librarian at the Folger Shakespeare Library. Alan helped create the BFA in Dramaturgy option at Carnegie Mellon and holds his MA in Theater History from Catholic University. He also excels at being a translator, poet, dog whisperer, house manager, Magic: the Gathering player, and he does the best roast chicken you've ever had in your life. Reach him at AlanJayKatz.com or @dcdramaturg on Twitter.
Billie Krishawn is an actor, artist and activist originally from Washington, DC. She is a graduate of Duke Ellington School of the Arts and Drew University (BA). You can follow her work on Instagram (@AbsoluteReality) on Facebook ("Billie Krishawn") or her website: BillieKrishawn.com. She is creator and host to the interview show, The SoSu Series. Support for her work can be made via cashapp ($HuggingisHealing), PayPal and Venmo ($BillieKrishawn). 
Jill Kyle-Keith, age unknown, is the longtime owner and Queen of Beale Street Puppets in Baltimore, Maryland. Bravely hanging on to the idea that vaudeville will someday return and this Internet thing is just a fad, she has foolishly made her living in live entertainment for over thirty years. The end result is that she has seen hundreds, if not thousands, of live shows over the years, has performed at Edinburgh Fringe and Capital Fringe, and now feels qualified to offer her unasked-for opinions to an unsuspecting public.
Keith Loria is a freelance writer and theatre lover who has written about everything from business to sports to real estate with a lot of entertainment writing thrown into the mix. Recent notable theatre interviews include legendary actor Ben Vereen, Broadway make-up artist Angelina Avallone and the extraordinary Idina Menzel. When not writing, Keith can be found playing with his daughters, Jordan and Cassidy.
Jonathan Mandell is a third-generation New York City journalist and a digital native, who has written about the theater for a range of publications, including Playbill, American Theatre Magazine, the New York Times, Newsday, Backstage, NPR.com and CNN.com. He holds a BA from Yale and an MA from Columbia University, and has taught at the Columbia School of Journalism and New York University. He blogs at http://www.NewYorkTheater.me and Tweets as @NewYorkTheater.
Roy Maurer, a former U.S. Marine, and filmmaker/screenwriter, switched to journalism in 2003. He has covered theatre in Los Angeles, Bloomington, Indiana,(where he co-founded a weekly arts publication and added political reporting to his roster) and here in DC for NBC Washington. He is an editor/reporter covering occupational safety, health and security issues for HR News. [/wpcol_3quarter_end]
Kelly McCorkendale is a dog-lover, avid quilter, and occassional creative writer who loves the color orange and boycotts cable (except "Game of Thrones" because, well, what if winter is coming!?). After college, she realized poets weren't in demand, so she shipped off to Madagascar with Peace Corps. Since then, she's found a niche working on health systems in Africa but has a long-list of life tasks yet to be fulfilled–such as perform blackmail, learn a trade, and become a competitive eater. She has an MA in International Education, believes rice is the elixir of life, and, in high school, won the best supporting actress honor for the state of Missouri. She may also recite poetry (her first love) when imbibing in alcohol.

Steven McKnight is a member of the DCTS Board of Directors. Steven is a recovering lawyer who now works in a lobbying firm and enjoys the drama of political theatre on both sides of the aisle. He admires authors, actors, athletes, teachers, and chefs, and has dabbled in all of those roles with mixed (and occasionally hilarious) results.
 Tim Treanor, is a senior writer for DC Theatre Scene. He is a 2011 Fellow of the National Critics Institute and has written over 600 reviews for DCTS. His novel, "Capital City," with Lee Hurwitz, is scheduled for publication by Astor + Blue in November of 2016. He lives in a log home in the woods of Southern Maryland with his dear bride, DCTS Editor Lorraine Treanor. For more on Tim Treanor, go to timtreanorauthor.com.
Jeffrey Walker  has written for DC Theatre Scene since 2012, turning in nearly 150 reviews or features – and counting. He is a member of the American Theatre Critics Association. He appreciates the opportunity to write about the rich variety of theatre in the DC-MD-VA area. Jeff lives safely below the Beltway where he is a theatre educator, novice playwright, husband and father. He is also an experienced director and actor and has performed in musicals, Shakespeare, classics, operettas, and contemporary works. He is a graduate of Roanoke College. Follow him on Twitter: @jeffwalker66