Presented by Pointless Theatre
Opens May 31, 2019
Closes June 30, 2019
Dance Loft on 14
4618 14th St NW
Washington, DC 20011
$30
Show Dates
Fri May 31, 8pm
Sat Jun 1, 8pm
Sun Jun 2, 7pm
Thu Jun 6, 8pm
Sat Jun 8, 8pm
Sun Jun 9, 7pm
Thu Jun 13, 8pm
Fri Jun 14, 8pm
Sat Jun 15, 3pm
Sat Jun 15, 8pm
Sun Jun 16, 7pm
Thu Jun 20, 8pm
Fri Jun 21, 8pm
Sat Jun 22, 3pm
Sat Jun 22, 8pm
Sun Jun 23, 7pm
Thu Jun 27, 8pm
Fri Jun 28, 8pm
Sat Jun 29, 3pm
Sat Jun 29, 8pm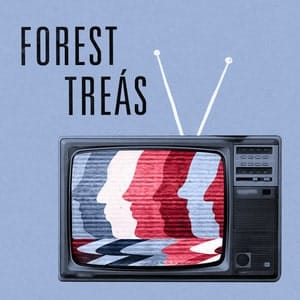 Forest Treás examines the unforeseen effects of the Information Age on a community in violent crisis.
October 2002. The ongoing Beltway Sniper crisis looms over the residents of Forest Treàs, a neighborhood on the outskirts of Washington, DC. As the Neighborhood Association struggles to maintain a sense of calm and security, a documentary filmmaker proposes a radical solution: put cameras everywhere and live-stream their neighborhood.
And you're asking – what could go wrong?