A collection of 25 new works will be performed as part of CulturalDC's Sixth Annual Source Festival, scheduled for June 7-30, and producer Jenny McConnell Frederick compares the three-week event to audiences flocking to Cannes or Sundance to view films.
"It's an absolutely amazing way to see fresh, hot theatre being made across the country," she says. "The writers are people getting noticed and it's a great way to see the next generation of top theatre artists as this is the first opportunity people have to see those who have a really bright future."
The Source Festival is comprised of three full-length plays and 18 10-minute plays selected from more than 650 submissions across the country, which thematically fall into one of three categories.
"We were looking for something that was fresh and full of surprises, whether that was the subject matter or style or form the way the play was written," McConnell Frederick says. "Very rarely are you going to find us doing a kitchen sink drama. You might find things with elements of magic, or unique storytelling that feels very fresh."
The three full-length plays selected were Perfect Arrangement by Topher Payne of Atlanta, Ga., Lake Untersee by Joe Waechter of Minneapolis, Minn., and A Frontier as Told By The Frontier by Brooklyn playwright Jason Gray Platt.
"When you look at what past playwrights from the Source Festival have continued to achieve in their careers, it's a really impressive roster of talent," playwright Payne says. "The producers have a great ear for new voices in American theatre, and the fact that they've chosen to include me in their ranks is really kind of humbling and scary. It makes me feel like I'm doing my job pretty well, and it's a challenge to keep growing and live up to the potential they see."
Perfect Arrangement is the story of a gay couple and a lesbian couple living in Georgetown in 1950. They've married off to each other and moved into a duplex, presenting a cover that's as perfect as a '50s sitcom. But then someone discovers the lie and all hell breaks loose.
"Everyone, at some point in their life, has their 'coming out' moment. Because that experience isn't limited to who you wanna see naked. It's the moment you declare and take ownership of the person you're meant to be. I wanted to explore the moment just before that happens, and the repercussions after it does," Payne says. "I always pray for the same thing with every audience: I hope the play opens them up to considering another person's perspective, because we're running on a shortage of empathy in the world right now. And I hope someone laughs so hard they pee just a little."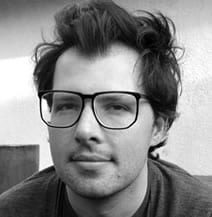 Lake Untersee follows the story of Rocky, a 15-year-old boy stuck between divorced parents, as he plans and embarks on an adventure to Antarctica, where the love of his life is buried under layers of ancient ice.
"I think there's a silent and unintentional homophobia that happens in homes and among families, where we don't empower kids with a vocabulary to talk about sexuality," Waechter says. "Children's inability to express themselves instills within them a sense of shame or 'other-ness.' But I think this issue is even bigger than sexuality, and it encompasses other facets of our lives, at work or in relationships. The play is a response to that feeling of stucked-ness and the struggle to find a vocabulary. It's about how you might unearth the right words if you just start doing things and start talking less. It's about love, and how an adventure to find love might lead to somewhere extreme and dangerous, like Antarctica, where sub-zero temperatures inspire an incredible sense of clarity."
Platt describes his play as something of an odd-duck piece and is happy the Source chose it because he's not sure where else it could have fit in.
"One of the great things about Source is that they can do a broad spectrum of dramatic work over the course of the festival, and they have an audience that is receptive to that, that is excited to engage with a play that might be a bit on the bizarre end of things," he says. "If Source hadn't taken a chance on this play it would likely have sat in a drawer (computer chip?) for quite some time, so I'm very grateful to be a part of the festival."
A Frontier as Told By The Frontier is the story of four children who work at a government-run amusement park, where their job is to enact the origin stories of their culture (imagine if Disney World was run by the government, and these children were Mickey and Minnie). The country they live in has recently descended into a civil war, and the amusement park, along with its surroundings, have been abandoned, save for these children and their caretaker, who has convinced them that if they simply wait long enough and remain committed, everything will turn out all right. Recently, however, some of the children have begun to harbor doubts about whether their caretaker is being entirely forthright with them about their circumstances, and they must decide whether they are willing to leave the only home they have ever known.
"I began this play in 2009 in the wake of the stock market collapse, at a moment of national uncertainty that was not only financial, but also moral. With so many families struggling, and continuing to struggle, with so many dreams fractured through the skin, it felt as though we were deceiving ourselves if we did not take a sober look at the mythologies that this country has prided itself on, and that it has perpetuated in its position as the land of opportunity," he says. "Participation in the narrative of the American Dream has brought great wealth and prosperity, along with severe inequality and environmental devastation. I wanted to explore a community undergoing that transition, and chose to parallel that transition with the natural maturation from childhood to adulthood."
Among the DC-based playwrights selected for the 10-minute productions are Stephen Spotswood's The Man in the Powder Blue Suit; Renee Calarco's First Stop Niagara Falls; David Robinson's Supplication; and Jennifer Barclay's Minus You.
"It's always an exciting opportunity when a theatre prioritizes new plays, and makes them available to theatre lovers. It's how we'll continue to evolve and refresh our art form," Barclay says. "I had the pleasure of working with The Source last year on my play, F2F, and appreciated how the director and dramaturg did their best to include me in the process, even though I'm in California. This year, I feel the same, and am Skyping into a rehearsal with my director and cast this week."
Minus You is an examination of love, at the end of life, at the end of a long relationship. A love that has turned sour, and a love whose anchor has become more cumbersome than comforting.
"The play is an examination of what if one partner set herself free, and demands a reimagining of the relationship," she says. "Is it possible for two people in a relationship to live life independently, but side by side, as if they're skydiving in tandem?"
Calarco credits the Source Festival with teaching her how to be a theater artist, having attended, written or performed in each one since its inception.
SOURCE FESTIVAL
June 7 – 30, 2013
Source Theatre
1835 14th St NW
Washington, DC
Tickets: $10, $20
Tuesdays thru Sundays
Details and Tickets
"Source audiences are outstanding. They're adventurous and supportive. They're willing to go on these theatrical journeys and see nothing but new work for three weeks," she says. "Also, the social scene is great. Audiences get to mix with theater artists and everyone gets to hang out in the bars on 14th Street. Not something you could do back in the day."
First Stop Niagara Falls is a comedy that follows the story of Amy. It's her birthday. She's pregnant. Her downtrodden—yet still wearily optimistic—co-workers celebrate with the obligatory Costco sheet cake and generic diet soda. There's a lot of routine. There's not a lot of joy.
"I'd been working for years at a giant nonprofit and had kind of a sick a running joke with my co-workers that if I ever had a heart attack at the office, they were to pick me up and take me to the Starbucks next door so I wouldn't die at my desk," Calarco says.  (Nobody dies in this play, by the way.) "My message: seize the day. Travel. And get out of the office once in awhile."
Additionally, the Source Festival includes three "artistic blind dates," in which nine artists from different creative disciplines collaborate over six months to create original work, and a talent show that will feature the weird, wild and wonderful talents of both Source Festival artists and the general public.
"We wanted to tie together Source Festival artists with other performers in the community and this was a way to do it," McConnell Frederick says. "We have some celebrity judges and a $100 cash prize, so it's an old-school talent show with a large variety of performers."
More?