William Shakespeare's Twelfth Night, or What You Will has been probably adapted into more styles, settings than any of the Bard's plays. Whether it's Play On, a Broadway jukebox musical featuring the music of Duke Ellington set in the jazz world of 1940s Harlem; 12th Night, Theater Grottesco modern take on the romcom, told from the point of view of the servants working for Duke Orsino and Lady Olivia; or Your Own Thing, a 1968 Off-Broadway rock musical comedy that sets the action in 1960s New York, the story is ripe for reimagining.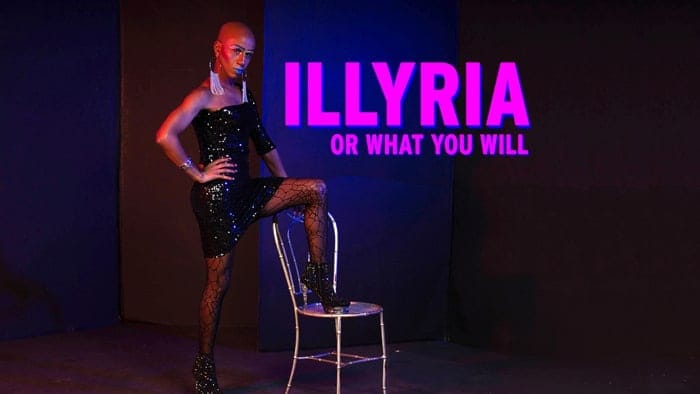 That story, regardless of the adaptation, usually follows the same plot as Shakespeare's original 1602 comedy. As Shakespeare write it, twins Viola and Sebastian are separated in a shipwreck in the land of Illyria. Viola disguises herself as a man and falls in love with Duke Orsino, who falls, himself, for Countess Olivia. But the Countess only has eyes for Cesario (Viola in disguise), creating quite the complicated love triangle. When Sebastian catches up with his sister, the mistaken identities only intensify.
Now imagine the story told through a trans character, a straight man (who may or may not be bisexual), gay men, a pansexual woman, a drag queen and two women performing masculinity, and you have the basis for the Avant Bard's new production, Illyria or What You Will.
Set in a bohemian cabaret in an underground queer club in early '80s Manhattan, the story was adapted by Jonelle Walker and Mitchell Hébert, with the latter directing. It will run in the Gunston Arts Center Theatre Two Oct. 18 through Nov. 18.
Hébert notes that he had wanted to set Twelfth Night in a disco for years, but the idea didn't form beyond his original impulse. Then in 2016, he played Roy Cohn in Angels in America and that reignited his interest in bringing it to fruition.
"Roy was a closeted gay man who spent a lot of time in clubs in New York City. Studio 54 was one of them because he felt free to be himself," he says. "Keep in mind that in the '80s, we had no TMZ and no social media. You could go to clubs and be pretty certain that you would not be observed."
He next played Eduard Dindon, a hard line right-wing politician in La Cage aux Folles at Signature Theatre, who anyone who has seen the show knows, needs to escape the club by dressing in drag.
"I discovered that when I/he was in drag it was liberating. That's not say that he was gay (though he might have been), but rather being in drag allowed him to express a part of himself that was inaccessible before," Hébert says. "Meantime back at Illyria…I was curious about the identity issues embedded in Twelfth Night. What would happen if I explored them as fully as possible? That brought me back to a 1980's disco, a place where the characters could be free to be themselves."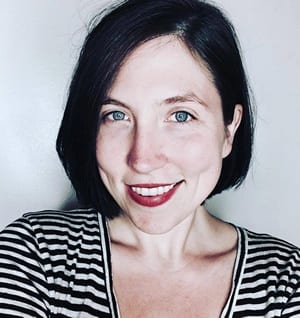 The problem was, he wasn't sure if the idea was sound dramatically and decided to talk to a dramaturg. That led him to Walker, a grad student at UMD.
"We met and talked for two hours, riffing on who each character would be in that setting," he says. "We met again and decided that the idea would work and then elected to take it to Avant Bard where Jonelle's play, Tame, was being produced."
Walker, who at the time was specializing in Shakespeare and gender studies, remembers the initial meeting fondly and it was originally pitched to her as "a queer Twelfth Night set in the marvelous world of Studio 54.
"My immediate response was essentially to respond that that was perhaps the only way to render a Twelfth Night for today's audience," Walker says. "The idea has drifted away from Studio 54, but the ease with which the idea came into motion has remained."
Crafting the script really started with the characters. Who would these people be in a queer dive bar in 1982 New York City? Who would Cesario be in this world? Who would Malvolio be? And how would they think about their identities?
"We developed plot lines for each of the characters that both made sense for the time and really set Shakespeare's characters free from the shackles of their context," Walker says. "These questions lit us up. And then we set to work collaging the script with music, other verse poetry, and the occasional strategic substitution of contemporary slang. So, really the magic of Illyria is that it uses most of the original text, but in a way that you have never seen before."
——–

Illyria or What You Will
from WSC Avant Bard
October 18 – November 18, 2018
Details and tickets
——–
Hébert adds that along with set designer, Joe Musumeci, the duo is creating an immersive experience with the play taking place in and around the audience. Walker notes that the sound design by Aaron Bliden is also a central design element to the storytelling as he coalesces an eclectic musical world that includes disco, new wave, soul, funk, and other genres into a club culture that makes sense.
[adsanity_rotating align="aligncenter" time="10″ group_id="1455″ /]
"Music is central to these characters. They come to Illyria to get lost in the music and in each other," Walker says. "Each character really has a musical world to them. This is reflective of my own teenage experiences at a club in Houston where I learned a lot about love and amazing alternative '80s tunes. The interwoven nature of music and love is best demonstrated in the show by a romantic duet to the song "Stand By Me."
"It's ironic: our version of the story is unique in that it takes Shakespeare's characters (as we see them) and sets them free to express themselves in the way we might already see them," Walker says. "They just weren't able to be seen as who they were in their context … take that as you will. We picked the gender and sexuality context of 1982 specifically because it was the last year of a too short but glorious period of queer and sexual liberation. A period of experimentation, relative sexual freedom, political advancement, and really great music."
Twelfth Night is beloved by audiences and readers alike because it is a play about love. Illyria, Walker shares, is no different, containing all the pains and pleasures expected from the story.
"I hope audiences walk away with a renewed sense of the power of love and also how love can help us find our way in this world toward an identity that makes sense," Walker says. "I hope audiences find the kindness to look around at their communities with bigger and more understanding hearts."