"About four years ago, I did my first production of this show at Pasadena Playhouse and what prompted it was some serious and robust conversations about race that were going on in our country that were prompted by the Trayvon Martin situation,"director Sheldon Epps said, as he prepares for the opening of Twelve Angry Men at Ford's Theatre.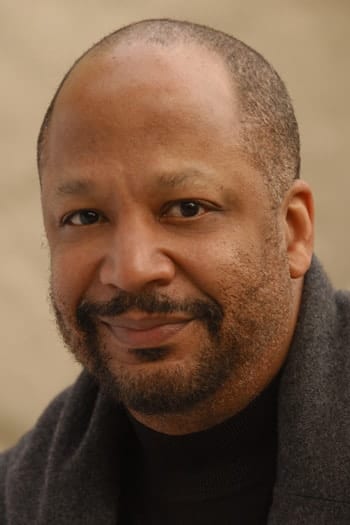 "That was followed by one of President Obama's first direct speeches about race, in which he was commenting on that conflict and the consternation that was going on in the country and his own feelings about race."
One of America's most produced plays over the last 60 years the courtroom drama by Reginald Rose was initially seen in 1954 as a television play before being adapted for the stage.In 1957, a film version directed by Sidney Lumet became one of the biggest hits of the year, and over the ensuring decades, versions of the behind-the-scenes look at the jury deliberation room have been done numerous times on TV, in film and on and off Broadway.
"I was first introduced to it in the famous Sidney Lumet movie, not by seeking it out or anything, but just channel surfing when I was younger," Epps says. "I admired it and liked it and appreciated it a great deal. I didn't see it again for many years until a revival that was done in New York about 10 years ago at the Roundabout, and it just reminded me how strong a play it was."
By then, Epps had established himself as an in-demand director, working on Broadway in Play On, Blues in the Night and Baby It's You, and spending more than 20 years as artistic director of the Pasadena Playhouse.
He remembers some very vibrant conversations happening and Epps was feeling like the work on stages—not just at his theater, but others around the country—should be reflecting what he was hearing, and furthering those conversations and adding something positive.
"I was looking to do something that would contribute to that and had this idea of doing Twelve Angry Men, which also had racial aspects at its center, but heightening them by doing the play with this casting concept [of six black and six white actors.]"
Although there have been some shows that Epps has directed frequently—especially the musicals—there haven't been many plays he has directed more than once but feels this is an important one to revisit in 2019.
"Paul Tetreault, Ford's director, asked me about doing this again and I quite sadly realized that we are experiencing those same racial tensions and having those same robust and heated conversations about race in our country at this very moment," Epps says. "In some ways, tragically and unfortunately, it seemed apt and necessary to do the play again in this way."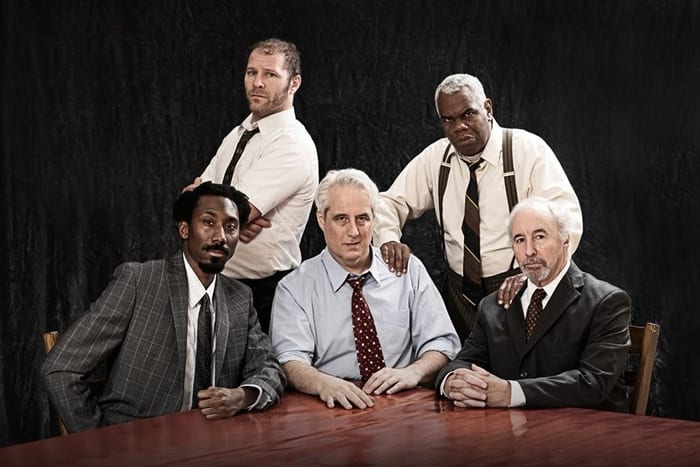 "I had to be careful not to duplicate the cast from my previous production. I would remind myself not to look for clones of those that did it in California," Epps says. "It is twelve angry men, so what you need are twelve very distinct types of men. I was looking for a cast that would represent a panorama of American society and class, of social status, economic status, and on the theatrical side, actors who are very truthful, passionate, vigorous and not afraid to expose the worst side of their characters and the worst part of themselves."
Epps credits Rose's original script with being the reason the play has survived and thrived through the years, comparing it to those of Shakespeare or Tennessee Williams.
"They do their work on the stage with skill and great storytelling and in ways that are compelling," he says. "Those plays that last, like this one, do so because, no matter when they were written, they still have something to do with our lives right now. Even though this play was written over 50 years ago, it still feels very contemporary."
He remembers talking to audiences after the Pasadena run, who were shocked that the play wasn't rewritten because the language in it sounds exactly like what you can hear on the news today. And the subject matter is so immediate, as well.
"It's a combination of good storytelling and the audience connecting with something not that feels remote, but feels like a relevant part of their lives right now," Epps says.
The director has twice helmed productions at D.C.'s Arena Stage, but this is his first entry into the historic Ford's Theatre and he is excited about his debut there.
[adsanity_rotating align="aligncenter" time="10″ group_id="1455″ /]
"It's one of the oldest and longest running theaters in America, and I've had the good fortune to be in many of those in my career, so on a personal theatrical side, it's great for me to work at yet another theater with such a strong reputation," Epps says. "Beyond that, this is the theater that is clearly so connected to Abraham Lincoln, so doing this play in this particular way, addressing the racial issues, is completely at home in that theater."
"The play, as we're doing it, is about racial issues, but it's really also about injustice in our penal system and how young people of color are railroaded through the system, often into jail or to death sentences, without a benefit of a fair trial or jury deliberation," he says. "Sadly, that's still a problem in our judicial system and we're constantly faced with young people making plea deals and being badly represented in trials and not getting the benefit of a jury that takes their responsibilities seriously. I hope the audience will want to discuss and grapple with all of this and realize these are active issues in America right now."