The Kennedy Center launches its new awards series honoring inspirational teachers
The John F. Kennedy Center for the Performing Arts has announced creation of The Kennedy Center/Stephen Sondheim Inspirational Teacher Awards – a series of $10,000 annual grants that will recognize inspiring teachers across the United States.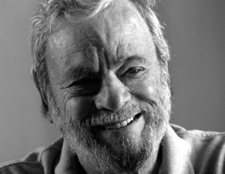 The awards were created in honor of Broadway legend Stephen Sondheim,  – whose success includes a Special Tony Award® for Lifetime Achievement in the Theatre, more Tony Award® nominations than any other composer in history, and being an Honoree at The Kennedy Center Honors in 1993 – and who frequently attributes his success to the teachers in his life.
"To me, teaching is a sacred profession. My life has been shaped by teachers." Sondheim says on the video interview seen here.
The Kennedy Center/Stephen Sondheim Inspirational Teacher Awards were initiated in honor of Sondheim's 80th birthday and will be presented each year on his birthday – March 22nd.  The awards were initiated and are funded by Freddie Gershon and his wife Myrna.
A nationwide call for nominations is being made in addition to direct requests to selected individuals in a variety of fields including business, science, education, public service, and the arts.  Award recipients will each receive $10,000 and will be showcased, along with the people they inspired, on a Web site dedicated to inspirational teachers.
Do you have a someone you would like to nominate?
A select number of teachers will be honored each year.  Nominees must teach or have taught in a K-12 school, college, or university in the United States.  Teachers of all grade levels and subject areas (not just performing arts) are eligible.
Nominators must be at least 18 years old and must have been the Nominee's student.  A nominator can tell the story of how the teacher's inspiration helped impact the person's life  using a written, audio, or video format.   Nomination materials (including a nomination form which can be completed on-line) can be found here. Deadline for submission is December 15, 2010.