"Running a theatre company is always challenging. That aspect never goes away, and it doesn't get easier with time."
In October, while in New York City, I sat down with Joshua Morgan and talked about a lot of things. Chief among the subjects was his recent Broadway debut in the hit revival of Les Miserables and his attendant move from Washington, D.C. to New York City.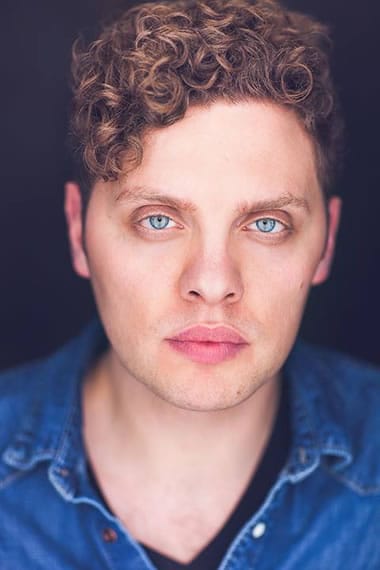 We also discussed the other big news connected to that move, which came as a surprise to many in our theatre community. Not only would Morgan be leaving town and acting on Broadway, but No Rules Theatre Company (hereafter NRTC), which he co-founded and led, would end its existence.
NRTC began life in 2009 and had become, arguably, the highest profile and most prominent company of its age or younger in town. When it scored a three-year residency at Signature Theatre's Shirlington complex, it achieved a measure of stability which other (often itinerant) companies envied.
From the outside, NRTC seemed as if it had established enough of a track record, a distinct identity, a following, and a niche to be around for a while.
So, what happened? Was the decision to close as precipitous, as sudden, as it seemed? "Yes and no," Morgan replied, before giving me a behind-the-scenes account of the decision — and of the efforts to explore options other than shuttering the company.
"As you know, the company was founded with three people." That original triumvirate was made up of recent graduates from North Carolina School for the Arts, which has a strong connection to our city. Its students populate the Kennan Fellowship program administered by The Kennedy Center. Among the many of its alum who have become prominent members of the D.C. theatre community are Jeremy Skidmore and Colin Hovde, past and current leaders of Theater Alliance.
Morgan's compatriots as founders of NRTC were Brian Sutow and Anne S. Kohn. "Brian moved to Indiana and Anne is Associate Managing Director at Shakespeare Theatre Company. In August 2013, it became just me," Morgan explained. "I made something very clear to the Board. No Rules is not just mine; it was theirs as much as mine. Jumping to six months ago, what had happened was, even if the Board understood that, it was still looking to me to fundraise heavily, to be the public figure for the company, to spend sixty hours a week, even after my salary was taken away. Those were totally reasonable expectations, nothing out of the norm, but I was also performing full-time, all over, and what I began to realize was, when I looked at what I wanted for myself ten years from now, I did not want to have six or seven different jobs to take care of myself, or of my family."
It's not at all unusual for even the busiest of D.C. actors, those who go from show to show, to supplement theatre work with other income, often related to acting, such as voiceover work, recording books, teaching. But, Morgan said, "I couldn't live on the salaries. I didn't want to be doing five jobs the rest of my life."
Of course, the compensation issue has become an increasingly charged subject these days around these parts. "There's an interesting conversation that needs to happen about regional theatre and salaries." Making the point that the non-profit arts sector has different realities than does the commercial theatre, Morgan identified financial considerations as being "a huge piece [of his decision.] I would have been so happy living my life in D.C. and working as a theatre artist, if I could pay the bills and take care of my family. Other people seem to make it work, but I was getting tired. While I am artistically fulfilled in Les Miz, I loved the challenges I faced in D.C. and the opportunities, how diverse it was."
Morgan estimated that his Broadway salary is, "I would say, three times as much as the best-paid gig in D.C. Last year, I made around $28,000 as an actor, and that was working every single day, often doing overlapping shows. I looked back at the previous year and looked at my finances. What I found fulfilling was mostly performing, not teaching or running No Rules, and I saw how out-of-balance that was. I had a 'Come to Jesus' moment with myself, asking myself what I wanted, where I wanted to be, and what I thought I was capable of doing. I do career-coaching for a lot of people, and so I did it for myself. I sat down with my documents and re-examined my goals."
As an actor on Broadway, Morgan saw the potential to "do what I love to do and pay bills; pay off debt. It's been a huge emotional journey. Over the last six months I've realized that my personal life goals have been changing, and that I wanted to solely be an actor."
The show's open-ended run allows for the sort of job security that actors aren't accustomed to in D.C., where "you only have the job for eight or ten weeks." Morgan talked about some of the things he's been able to do now, with a Broadway gig, that weren't possible for him in D.C., things that allow him a measure of financial stability to which he was not accustomed.
Morgan, knowing he was talking to someone who can understand first-hand the pressures of running a small non-profit theatre company, spoke about the tension between the fact that he was "donating my life to keeping the company afloat" while at the same time feeling as if "it was not moving forward as it needed to. The biggest blessing and curse was our rapid growth. I wanted to challenge us with every single show, but that didn't give us any room to breathe." He drew a connection, fascinating and resonant, between "audiences being excited about what we were doing" and, because of the risk involved with ambitious choices, "the potential of us not being able to do it."
There can often be tension, in emerging non-profits, between small staffs and the equally tiny Boards. Morgan, while frank about that tension, made a point of not blaming his Board. "Thinking about the Board, it's on me, not them. It's tiring, when there's an itty-bitty staff, people who believe in what you are doing. When the Board would talk about a 'two-hander,' that was so frustrating for me, and I became rebellious. This is the first time I'm saying this, but I wonder if this was self-sabotaging, because I wanted something more. I'm shocked as I say it out loud in our mini-therapy session: why did I push for Seven Guitars, [Sept, 2014] when I knew in my heart that we didn't have the resources? Yet I bore down on our Board, the staff, and the artists who put their whole hearts into it. But at the end, I was so proud of it. To do that every day for six years is probably irresponsible. I needed to back off. I realized I was not the person to take No Rules into year seven. I was not happy with how I was running the company."
Morgan also contemplated the difference between his sense of himself as against the perceptions of him that he has heard. "The way I say things, it sounds like 'This is it,' but that's not who I am." Drawing a distinction between manipulating and convincing people, he doesn't think of himself as "bloodthirsty, but, if I want something, I'm going to go after it."
Morgan allowed that, if he still had his original partners to share the burden, things might have been different, "to have the extra perspective I always had with Brian and Anne, the checks and balances." To illustrate, he told me that Sutow had advised against tackling August Wilson. Then, as soon as Sutow relocated, Morgan programmed Seven Guitars. "He was probably right. I never claimed to have all the answers. And I do work well with big personalities like mine, to balance it out a little bit."
Morgan articulated the conflict he feels at the demise of the company. "I didn't want No Rules to close, and I'm still regretful about it. I think it had a place in D.C. and gave opportunity, and more jobs, for artists. We introduced some amazing writers, actors, designers to the community, and that's something that I'm most proud of. We had Lisa Hodsoll in one show a season and were able to really give her a presence. I was proud to embrace her talent and share it. I so value what No Rules was bringing to the table. I think it was a lot, in a lot of aspects."
That said, Morgan faced reality. "I didn't see a way out without a brand new Artistic Director and a new Board. So I started working on that. Behind the scenes, I started to try and find someone to take over. We got close. There were two people that I was talking with. One was aware and one was not aware. We were having serious conversations about me to remain Artistic Director this year, this person to become Associate Artistic Director, and then take over for good in 2016-17."
New leadership was not the only option contemplated. "We were looking at all kinds of things: potential partnerships, mergers. We were open to any way to keep our contribution alive."
Then, Les Miz happened, and that was "a huge thing. I had started to slowly come up here once or twice a month, to meet people and see if there was room for me, even — all those things. Then I booked Les Miz so suddenly — I was not expecting it. As that became very real, and I became less flexible, the reality set in that I would not be in D.C. much."
Without Morgan here to work the transition and the attendant fund-raising effort, "the Board rightfully said, 'Whoa, we aren't able to carry forward while you go to greener pastures.' And I think that the dynamic among the Board and myself became disjointed in a way that, with all the money pressures, honestly, the entire Board would need to be replaced and start completely from scratch. There was a Board meeting and they decided to not move forward without me. There was not someone to take over and still hold the brand of No Rules."
Meanwhile, Les Miz continues to run now, though not forever. Its producer, Cameron Mackintosh, announced earlier this month that the Broadway run will end on Sept. 4, 2016. A national tour will follow.
Morgan had told me that there is a lot of turnover during a long Broadway run. Right now, Javert is being played by Will Swenson (who starred as Berger in the recent Broadway revival of Hair) and John Owen-Jones, currently London's Phantom, will join the cast in March and close the run as Jean Valjean.
I had a lot of fun writing-up Joshua's Broadway experiences in my earlier article, but I had so much wonderful material that I realized, after the article dropped, that I had neglected to include one of my favorite anecdotes.
Readers will recall that, within a very short period after joining the cast, Morgan had gone on for not one, but two, other actors he was covering as understudy. I asked whether that had created any confusion.
It turns out that, after one number, Morgan's muscle memory sent him downstage toward a table at which he had obligations associated with his normal role. Suddenly, he felt a tap on his shoulder. It was his understudy.
Oops. I'll just discreetly go back to playing the part I'm supposed to play today. Sorry…
A Note on the Demise of Companies
So, this is the second time this year I've interviewed someone about a high-profile local theatre company ending its run. (The other person was Jack Marshall of The American Century Theater.)
It's always sad when a company closes. Among other considerations, it means fewer opportunities for the many wildly talented (and, frequently, underutilized) artists who have been attracted to this area by the vibrant and varied theatre scene, and by all of the companies doing exciting and engaging work in our town.
That said, in both of these cases, the end didn't come because of financial collapse or other inevitabilities. And there's something cool about that. It's like when Johnny Carson or Jon Stewart or others we admire go out not when they are forced to, but rather while they are still at the top of their game. They leave us wanting more.
It doesn't at all mean that I won't miss either group, or that I believe either had passed their sell-by date or had jumped the shark.
It also doesn't mean that, because an organization no longer exists, it's existence wasn't important. Once, while I was still leading WSC and while we were facing a near-death episode, I went to see Pete Miller, that wonderful supporter of local theatre, that wise counselor. The first thing he said to me was, if the company closes, you shouldn't look at it as a failure. You should look at it as having succeeded for twenty years, at having done something important for a lot of people for a long time.
Too often, inertia is an inordinate factor for organizations, including arts groups, that feel an imperative to keep on keeping on. So, in a strange way, I have to say that it's refreshing when the leadership of an arts group takes a look and decides, we've had a good run but, for whatever variety of reasons, it's time to end that run.
It's sad that we don't have No Rules — or The American Century Theater — around any more. But it's nice that these two Artistic Directors called it quits on their own terms.