Pinoy: A 'merican Tale is not a show about depression, a show about religion, or a show about mental illness. It is not a show about first generation Filipino-Americans, a show about alcoholism, or a show about failed expectations. It is a show about all of these things.  Quite the tall order indeed.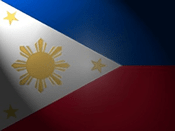 Pinoy tells the tale of Jose, a young Filipino-American struggling to make sense of his stalling life in the critical eye of his sister, his best friend, and the shadow of his dead mother. With all the previously mentioned ingredients brewing, addressing each with the necessary time and focus is a tall order to say the least.
This initiative is admirable, and tackles issues that are becoming more and more influential in the lives that Generation Y-ers lead.  Jose laments the decision to go to med school, or to strike out on his own and seek a more creative and fulfilling existence.  Debt piles. Family members nag.  Drinks are poured.  Voices snicker.  Young lives are not without struggle, a sentiment the piece captures well.
This smattering of social issues at hand, however, leaves the play feeling unfocused at times, jumping from one train of thought to the next.  Interesting fusions are present:  parables are frequently used as a story-telling device, and "It," a "friend" of Jose, provides the show-stealing performance of the production.
The show's straight-forward dialogue gets to the point quickly, but the piece would benefit from the "show, not tell" school of thought. Though Jose has a drinking problem, we never see him struggle with the bottle, and though his best friend suffers from depression, we don't witness him broken. The characters talk much about who they are and what they feel without showing the audience the truth of these statements.
There is great resonance for a generation struggling with the expectations of their culture, for young adults fighting their way out of mental illness, and friends watching their loved ones succumb to darkness.  With a bit of work, this story could come together, but much like Jose, Pinoy: A 'merican Tale needs a little time and room to grow.
Pinoy: A 'merican Tale has 3 more performances at The Apothecary, 1013 7th Street NW, Washington, DC.
Tickets
Sarah rates this 3 out of 5
Click here for more Fringe reviews